STA Plays Its Part in Qatar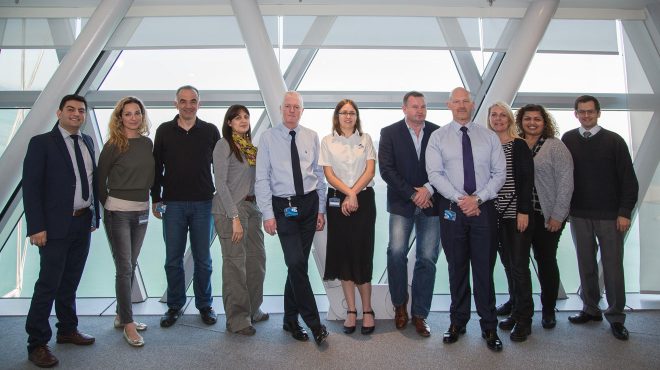 STA is proud to be the official first aid training partner for the Supreme Committee for Delivery & Legacy (SC), the organisation tasked with delivering proposed tournament venues and projects for the 2022 FIFA World Cup Qatar™ while ensuring that its preparations align with Qatar's other development imperatives.
The SC, which has over 450 employees, takes the welfare of its staff very seriously and uses UK health and safety standards as the benchmark. As part of this mandate, CPR (cardiopulmonary resuscitation) and AED training is compulsory for all staff and all appointed first aiders must hold a First Aid at Work qualification.
To facilitate this, the SC appointed STA as its official first aid training partner with Lisa Smith, STA's Compliance Manager, flying to Qatar earlier this year to train and assess eight SC First Aid Tutors.
Working with Alan Crawford, the HSE Senior Specialist, and his colleague David Connolly, who flew to England last year to receive STA First Aid Tutor certification, Lisa confirmed that approximately 380 SC employees at the Corporate HQ have now been trained in Cardiopulmonary Resuscitation and AED.
The next stage of the plan is to roll out similar training and equipment to the construction sites where the 2022 FIFA World Cup™ stadiums are being built. Lisa said: We're very excited about this opportunity to contribute to the health and safety of Qatar's population.
See here for further information on STA's first aid qualifications.