STA Joins with Center Parcs to Create a Unique Swimming Programme for Pre-Schoolers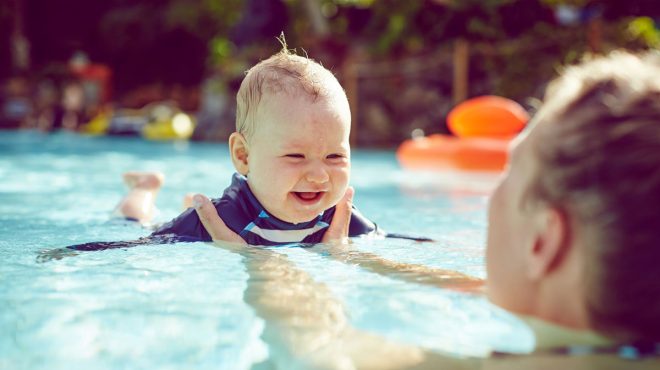 STA has created a bespoke new baby and pre-school swimming programme for Center Parcs. Called STAnley's Swim Pups, the unique programme is being piloted at Center Parcs Sherwood Forest and Whinfell Forest this month.
The programme, aimed at 3 month to 4 year olds, has been designed specifically for Center Parcs short break guests wanting to participate in a structured swimming programme; one that gives young guests the opportunity to learn essential swimming and movement skills and be rewarded with a certificate as a memento at the end.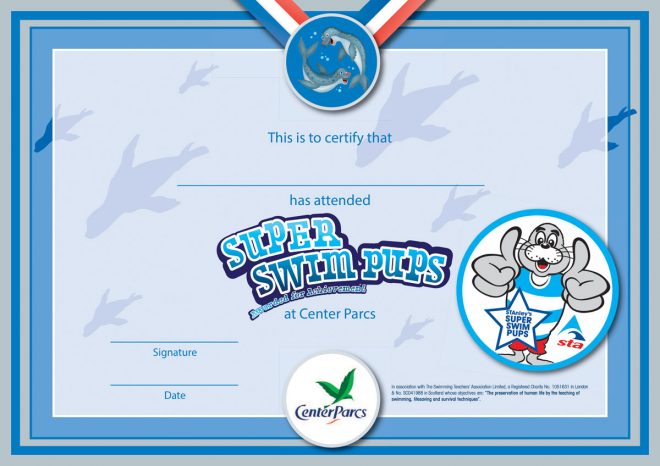 Led by trained STA baby & pre-school trained teachers, children will be taught key water skills through play and a series of fun games that celebrate other aspects of Center Parcs. For example, within the STAnley's Swim Pups' lesson plans, children can 'cycle' around the pool on a woggle, take part in an aquatic 'nature trail' and 'canoe' on a pool raft.
All of the activities are fun to do as a family and serve to build a child's confidence in the water.
Kaylë Burgham, STA's Technical Manager for Aquatics who wrote the programme and has trained 18 Center Parcs teachers in preparation for the pilot this month, says STAnley's Swim Pups provides Center Parcs with an opportunity to teach young guests meaningful, bite-sized swimming skills within a fun family short break environment.
She said: We are excited about launching the programme with Center Parcs, the UK leader in the family short break market, because until now, the only other alternative for short break companies, particularly for this young age group, was simple play-based pool activities which offer little in the way of learning outcomes.
STAnley's Swim Pups is unique because it is an all-encompassing programme designed to teach and reward children aged 3 month to 4 years on a short break, in a short time – and it gives families the flexibility they need while on a short break, by not having to commit to multiple sessions to achieve an award, confirmed Kayle. We are very proud to be working with Center Parcs on this first-of-its-kind swimming programme.
The name, STAnley's Swim Pups, links with STA's pre-school learn to swim awards programme which is characterised by STAnley, STA's friendly water safety mascot.