Fond Farewell to Irene Joyce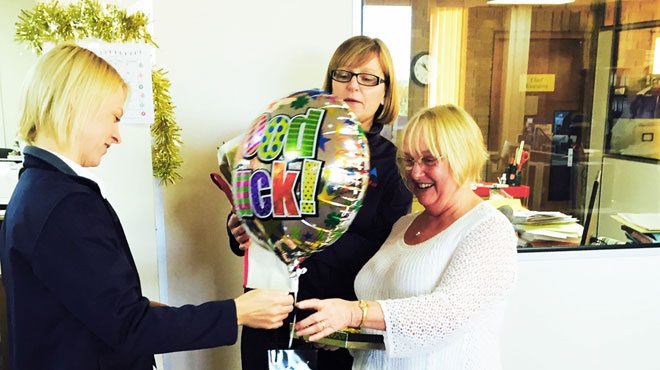 This month STA bid a fond farewell to Aquatic Technical Officer Irene Joyce, who has been employed by STA for over 17 years!
As a former Trustee and President for STA prior to her employment, Irene has given the organisation great commitment and has passed on a wealth of knowledge to many thousands of swimming teachers during her long years of service.
Claire Brisbourne, STA's Operations Director said: STA is eternally grateful to Irene for her dedication and hard work and wish her the best of luck in her retirement – although we are thrilled she will be continuing to tutor for STA.
In response to all the messages on Facebook, Irene said: Thank you all for your heart warming comments and gifts. I shall certainly miss my 'extended family' at STA as we have shared such a lot over the years. I will continue to be active tutoring, examining and moderating, only now I can go home and spend more time with my family.