STA and Birthlight Tutors Share Expertise Ahead of Diploma Launch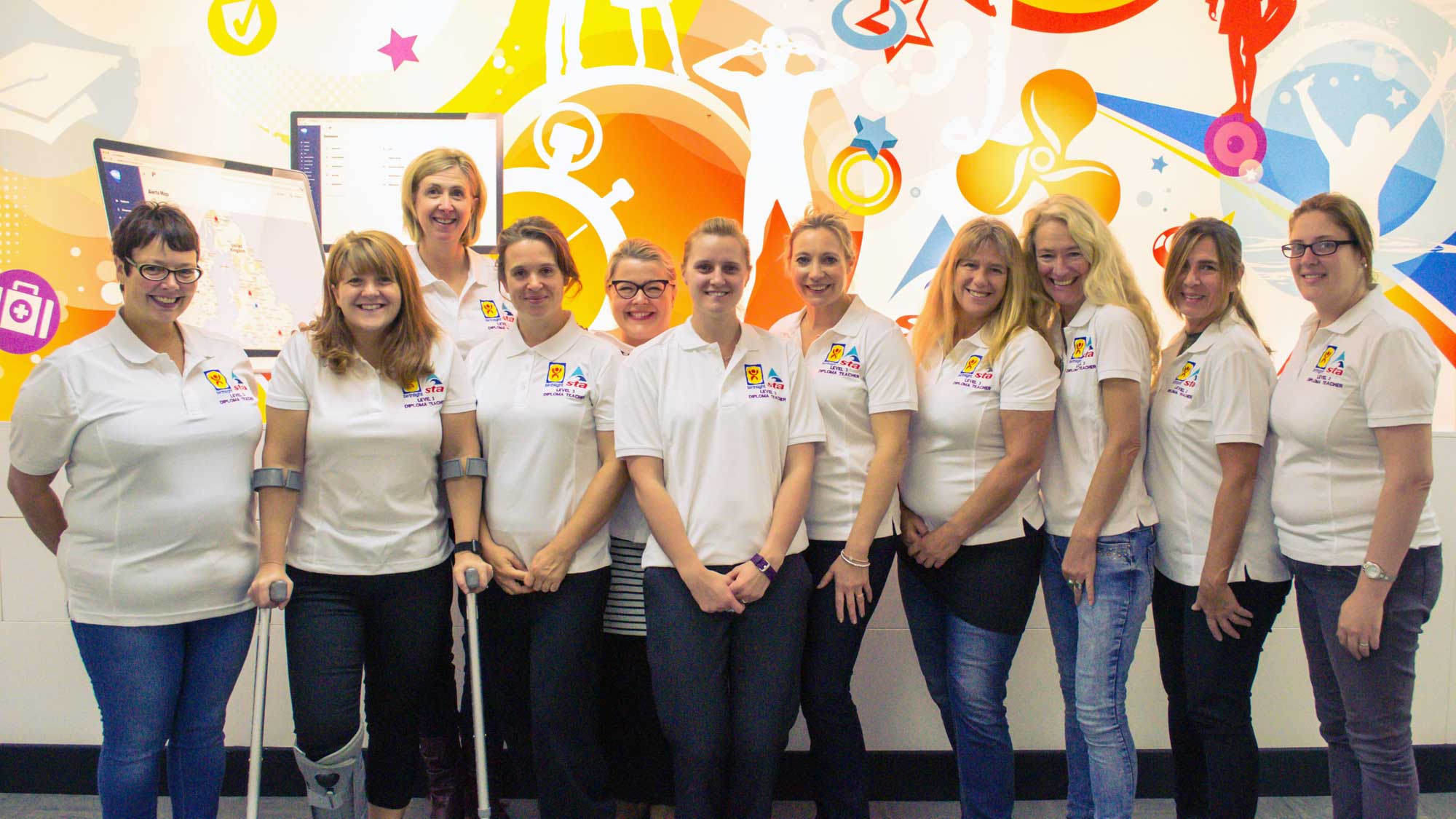 During October, STA delivered the first standardisation tutor training for the STA Level 3 Diploma in Aquatic Teaching – Baby and Pre-School. A select group of tutors from STA and Birthlight were taken through course content, resources and delivery expectations to ensure all the required content is covered to the necessary standard.
The continued partnership between STA and Birthlight saw both sets of tutors working together and sharing knowledge to ensure the Diploma course covers all areas of expertise and experience, ready for the launch in January.
All tutors were incredibility positive about the course and are looking forward to delivering the Diploma in 2017, said Kayle Burgham, STA's Aquatics Technical Manager who carried out the tutor training.
The new Diploma course focuses on expanding a baby and pre-school swimming teacher's current knowledge and ideas, and explores why we do what we do. It has been designed to give teachers the in-depth knowledge needed to take their lessons to a higher level, explained Kayle.
The baby and pre-school swimming world is currently moving away from outcome-focused lessons and really looking at teaching a baby/pre-schooler to develop, communicate and learn through play within the swimming pool. This approach is welcomed by Birthlight and STA, and the Diploma course will focus on child development and how they learn.
Topics that will be covered in the Diploma are:
Gentle approach to swimming
Adults and their role
Communication
Toddlers/pre-schooler
Babies and pre-schoolers with additional needs
Diploma candidates will also be expected to complete post-course case studies and a portfolio to show they have taken this new knowledge and applied it within their lessons.
Courses begin in 2017 and are now available for booking. For more information on how to secure your place on a Diploma course, please contact STA Excel at staexcel@sta.co.uk.