STA Appoint Ian Prosser to the Role of Technical Manager for Lifesaving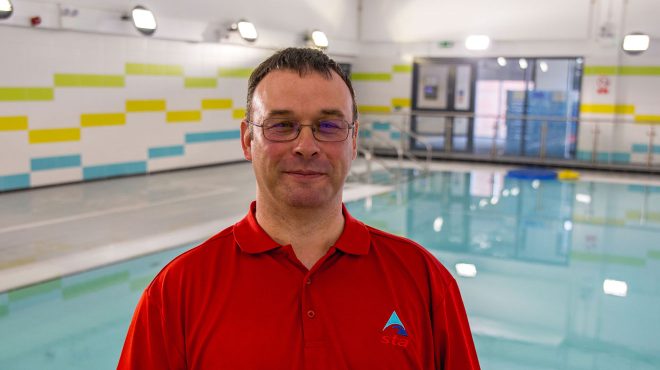 STA is delighted to confirm the appointment of Ian Prosser to the role of Technical Manager for Lifesaving.
Ian, who joins the Association from IQL UK (Royal Life Saving Society) where he was a Technical Officer, bringing more than 20 years' sports and leisure sector experience to STA's Technical Manager role.
Specialising in health and safety in swimming pools, including advising leisure operators of industry best practice and legal requirements, Ian's role will be to use his extensive knowledge to manage and further develop STA's own lifesaving qualifications, revalidation training and ongoing CPD courses.
This will include managing relationships with STA's customers and key partners, including CIMSPA, to ensure new and current qualifications are not only developed in line with the needs of employers, but are delivered to the highest standards for the benefit of the industry.
Dave Candler, STA's CEO welcomes Ian to the team: Ian is highly regarded in the industry and has the specialist experience and skills, operationally and administratively, needed to take on this important role within the STA. Lifesaving is an important growth area for us and we look forward to working innovatively with Ian to achieve our charitable and business aims.
On his appointment, Ian said; I am delighted to join the STA. The Association has a great reputation for quality and service, so I am really looking forward to applying my skills and experience to build on this solid foundation in the area of lifesaving.
Ian, who started his career as a lifeguard at Birmingham Leisure Point, progressing through various roles including as a Training Officer for Birmingham, Parks, Sports and Events and is an active tutor across several leisure specific disciplines, including lifesaving, first aid, open water swimming and pool plant.
Please click here for further information about STA and its range of lifesaving qualifications.