First STA Level 3 Diploma in Aquatic Teaching – Baby and Pre-School Course a Success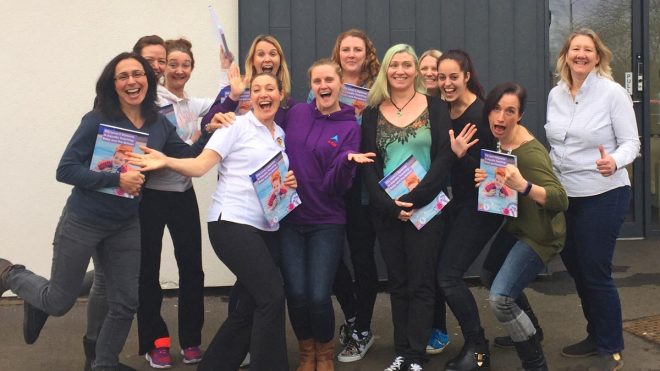 To kick-start the New Year, STA recently confirmed that course bookings are now officially open for the new STA Level 3 Diploma in Aquatic Teaching – Baby and Pre-School qualification, developed in partnership with Birthlight. The news confirmed that there are now almost 30 courses available across the country, with locations chosen based on the preferences stated by teachers who registered their interest.
Since announcing the course details, the response has been fantastic and we've seen the successful completion of the first Diploma course, which was tutored by Jo Wilson.
The course, held at Swim Works in Rugby, saw 10 candidates from all areas of the industry – franchisees, independent swim school schools, swim school owners from the UK and abroad – successfully achieve the new Level 3 Diploma.
Kaylë Burgham, Technical Manager for Aquatics at STA, who has developed the Diploma alongside Birthlight and several top UK baby swimming experts, said: The feedback from the first Diploma course has been overwhelming; the teachers all valued learning new knowledge and they now look forward to implementing this new philosophy and way of teaching into their classes.
The qualification, which has been developed by STA in partnership with Birthlight, has been designed to expand and develop a baby and pre-school swimming teacher's current technical knowledge and provide them with the latest academic research and theories, which they can then integrate into their swimming lessons.
The course content, which combines STA's technical information with Birthlight's philosophy, includes specific knowledge on child development theories and communication. The course covers how these core elements can be incorporated into a practical teaching scenario to improve lessons and support adults in the way they connect with their children within an aquatic environment.
Importantly, baby and pre-school swimming teachers will also be required to reflect upon their own practice and professional development.
Kaylë adds: We are very excited to launch the Diploma and provide baby and pre-school swimming teachers from all areas of the industry the opportunity to access this first-class qualification.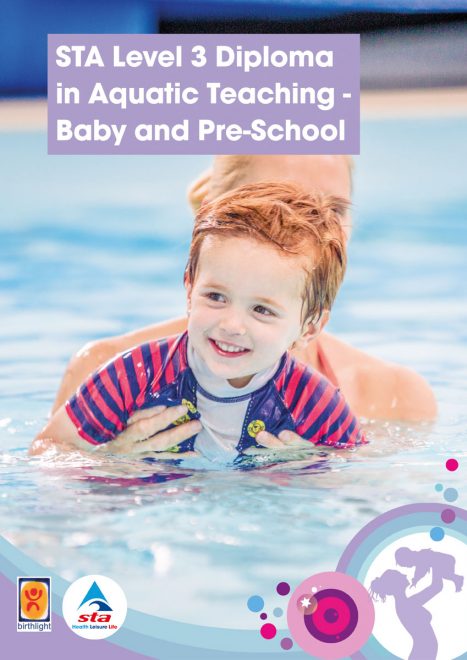 To find out more about the Level 3 Diploma qualification, and to register your place on an upcoming course, please click here!