Sharing the Power of Baby Swimming with Peter Andre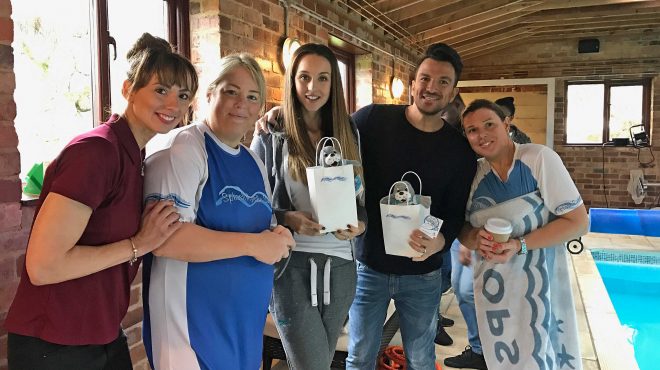 npower has created a new Super Powers campaign to celebrate Brit's show-stopping talents, and to launch they have embarked on a nationwide tour with TV presenter and family man Peter Andre who is talking to parents about the different activities that empower their children.
The last stop of the tour in March was at Splash Paddle Swim in Coventry, where Peter and his wife Emily spoke to parents about the benefits of baby swimming – with Peter also taking part in a session, to many of the mums' delight!
Splash Paddle Swim, as a STA Swim Star Swim School, invited STA's Zoe Cooper to join in on the baby swimming sessions too and present all the participants, including Peter and Emily, with a bag of STAnley goodies.
Kirsty Banham and Lisa Horton-Samuel, owners of Splash Paddle Swim, were thrilled to host the npower event at their swim school and discuss, and share the benefits of baby swimming with Peter and Emily. See a behind the scenes glimpse of Kirsty and Lisa's video here, which npower will be sharing across its social media channels over the coming weeks with the hashtag #familysuperpowers.