Scouts Take a Shine to STAnley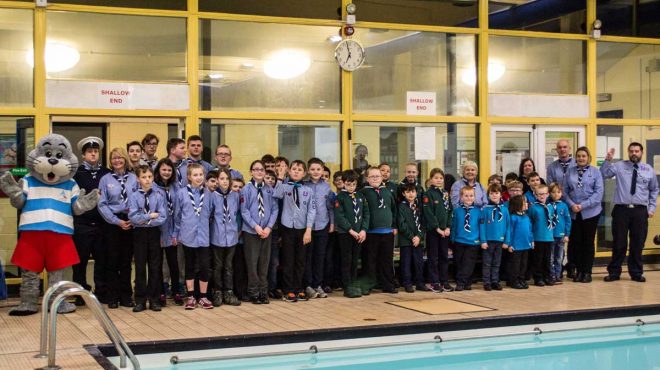 In support of STA's partnership with The Scout Association, a team from Anchor House (including STAnley) recently visited the 37th Wolverhampton Sea Scout Group to run a swimming session for their young members in support of the Scout Swimmer Staged Activity Badge series.
Adrian McDowell, Group Scout Leader said: It was an honour and a privilege to be involved in helping the STA launch and promote STA's involvement of the Scout Staged Swimmer Activity Badge to our members. All that participated had a great time and enjoyed themselves immensely – some of our younger members, in particular our Beavers really took a shine to STAnley!
I would also like to take this opportunity to thank STA, particularly Leanne, STAnley (Jordan) and Tom on behalf of 37th Wolverhampton Sea Scout Group, for arranging the evening and giving our members the opportunity to be one of the first Scout Groups to experience the programme, added Adrian.
More information is available here on STA's new 3-years partnership with The Scout Association.