STA Set to Cheer on Parliamentarians, Celebrities, Businesses and Swimmers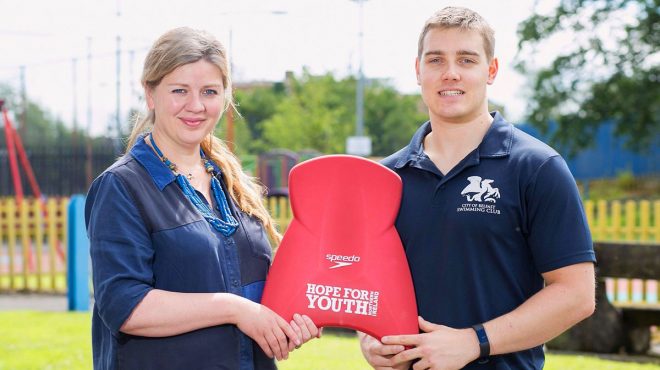 This November, STA will be cheering on British business leaders, parliamentarians, and royalty who are all are donning their swimsuits for a unique fundraising event in aid of Northern Ireland charity Hope For Youth.
The Hope For Youth Northern Ireland Speedo Charity Swim Gala dinner event, set to take place on Thursday 23rd in London's Porchester Hall, will pit swimmers from teams representing the House of Commons and House of Lords against each other, continuing a friendly rivalry to raise awareness and funds for the great work Hope For Youth does across Northern Ireland.
Commenting on the role Hope For Youth plays for young people in Northern Ireland and the importance of the upcoming charity swim, Lord Erne, Swim Chair, said, Hope For Youth NI has been making a difference to young peoples' lives for over 40 years. The charity helps to fund cross-community projects in Northern Ireland that enhance the lives of young people aged 11-18. Our biannual charity swim helps to raise much-needed funds to ensure community projects – many of which are dealing with issues of deprivation – and initiatives can continue their great work. Projects supported by Hope For Youth NI have included: Music Theatre For Youth NI, The Youth Lyric, Sport Changes Life's E-Hoops basketball programme, and the Northern Ireland Cancer Fund For Children, amongst others.
Continuing their long-standing partnership with leading swimwear brand Speedo, world-class swimmers including Olympians Michael Jamieson and Craig Gibbons, triathlon coach Daniel Bullock and Annie Emmerson, International duathlete, triathlete and runner will also take to the blocks to step up the pace of the relay teams. World class swimmers will be joined by amateur swimmers from the City of Belfast Swimming Club, who will also take part in the event to help raise vital funds for Hope For Youth's beneficiary organisations in Northern Ireland, having recently benefitted from funding from Hope For Youth to promote their water safety programme 'The Ripple Effect' to primary school students.
Discussing STA's involvement in this year's swim, Dave Candler, CEO, said: STA is pleased to once again be supporting the House of Lords v House of Commons Charity Swim, which in line with our own charitable objectives serves to raise the profile of swimming as a fun, healthy and positive leisure activity for people of all ages and abilities; while at the same raises much-needed funds for Hope For Youth's community projects.
For more information on Hope For Youth NI and this year's charity swim visit www.hopeforyouthni.com or follow on www.facebook.com/hopeforyouthni and @H4YNI.