Bury Leisure Set to Launch New STA Swim Academy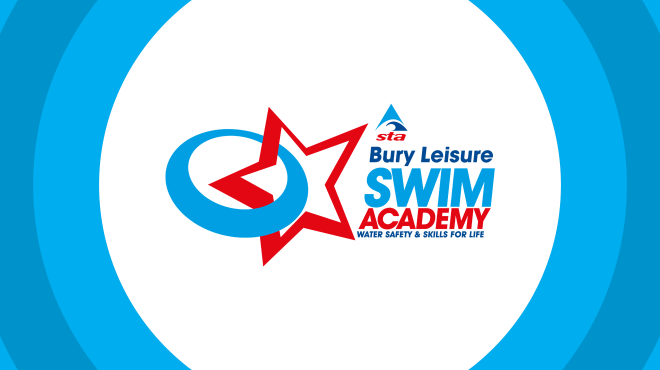 Next month, young swimmers in Bury will benefit from STA's Swim Academy programme thanks to a new three-year partnership being agreed with Bury Leisure.
The new Bury Leisure Swim Academy will operate across three of the local authority's pools as part of a strategic approach that aims to regenerate the current swim scheme. Through the introduction of STA's International Learn to Swim Programme (ILSP) and supporting aquatic programmes, customers will be provided with a more exciting and diverse pool programme.
The change will embrace all areas of the swim scheme, ensuring a standardised programme is delivered across all sites at Castle Leisure Centre, Radcliffe Leisure Centre and Ramsbottom Pool & Fitness Centre; contributing to raising standards of swim teaching across Bury Leisure. In support, customers will also see the introduction of more swimming teachers to ensure the programme runs continuously.
The Academy which officially launches on Monday 2nd October 2017 will see more than 3,000 learners across Bury Leisure – from baby and pre-school swimming sessions through to Platinum awards for advanced swimming and Junior Lifeguard courses – benefit from the new structure.
Children who enrol into the Academy will also be given a 16-page success tracker so they, and their parents, can follow and map their progress.
Paul Wilcock – Aquatics Development Officer for Bury Leisure, who is preparing for the launch and has worked closely with the STA, said: This partnership with STA is a fantastic opportunity for us, and we are very excited to offer a fresh, innovative swim programme to our customers across the three leisure sites in Bury, Radcliffe and Ramsbottom.
Customers will benefit by getting the best use of the space available in our pools and we will offer a more extensive programme incorporating advanced swimming and Junior Lifeguard courses, as well as increasing grass roots level classes including baby, pre-school and beginner sessions, confirmed Paul.
Leanne Dougliss, STA's Interim Sales and Marketing Director, added: We are very happy to launch STA's Swim Academy programme with Bury Leisure. Swimming is a vital life skill that all children should be given the opportunity to learn. Bury have embraced this opportunity to revive their swim scheme and we are delighted to be able to offer a current, cost-effective, quality programme that is appealing to learners of all ages and abilities.