New Three-Year Funding Project Set Up to Provide Free Swimming Opportunities Across Arun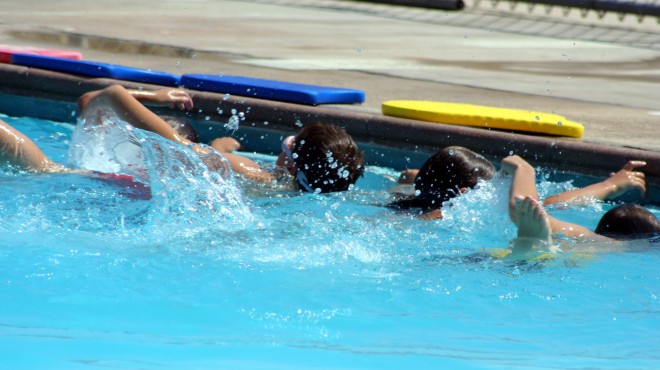 STA is working on a new three-year community project within the Arun district after successfully bidding to manage £150,000 funding donated by Inspire Leisure to promote the benefits of swimming.
This is a first-of-its-kind project and is focussed on providing enhanced aquatic opportunities across the district of Arun for parent and baby swimming, disability swimming, school swimming and elderly swimming.
Over three years, STA will manage all aspects of the project—including logistics and allocation of budgets to ensure the funding benefits as many people in Arun as possible. To achieve this, STA is working with several community groups, charities, swim schools and businesses in the area, who have pledged their support and services.
Dave Candler, STA CEO said: Thanks to Inspire Leisure this is a fantastic three-year project for the people of Arun, and as a national charity dedicated to teaching swimming we are delighted to be playing the lead role. The funding that is being reinvested into the community will provide great benefits and opportunities in the region for baby swimming, school swimming, disability swimming and elderly swimming.
STA has defined the priority areas for the funding as those where cost is a barrier to learning to swim, school swimming programmes that require additional financial support, and where the project can help local charities/organisations with specialist swimming sessions for their members.
The first of these funded projects has been introduced this month: a new dementia friendly swimming programme which is being held weekly at Freedom Leisure's pools in Felpham and Littlehampton.
Dementia is directly attributable for 60,000 deaths a year, which could fall by up to 50% if the onset could be delayed. These funded swimming sessions are aimed at anyone living with age-related memory loss, and adults looking to enjoy low impact exercise to help improve stability, balance, flexibility and mood.
Dave adds: The dementia programme is an excellent example of the types of swimming sessions we are planning on using the funding for over the next three years. Programmes that will help pockets of the community that might previously not have had the opportunity to benefit from swimming. We want to make a real difference with the funding, not only for the people of Arun, but so that similar schemes are replicated across other areas of the country.
STA is also currently working with local primary schools in Arun to understand the barriers and the financial implications of school swimming. This will play an important part of the project over the next three years as research has found that over 23% of households in Arun have dependent children, with 15% of children living in deprivation. These statistics are reflected through further research from STA, which showed that more than a quarter of children aged between 0–16 in the South East cannot currently swim.