STA Supports Shallow Water Blackout Prevention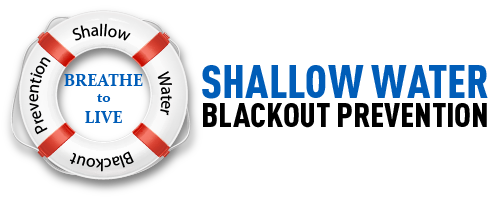 STA is partnering with Shallow Water Blackout Prevention (SWBP) to help support and spread the message about the dangers of shallow water blackouts.
Based in the USA, SWBP focuses its efforts on preventing shallow water blackouts (underwater blackout or faint), which result in drowning or sudden death.
Dave Candler, STA's CEO, said: Educating and raising awareness about the causes and prevention of shallow water blackouts is important, and ties with our charitable mission to promote water safety and prevent drownings.
A shallow water blackout is a relatively new subject area in the UK, or at least one that is not widely discussed, so with SWBP's support we hope to spread the message and educate swimmers, teachers and coaches on the dangers of prolonged breath-holding and its potential to induce a shallow water blackout, added Dave.
SWBP advocates for the cessation of hypoxic training, no prolonged breath-holding, never swimming alone, never hyperventilating prior to swimming, never playing breath-holding games, and adequate and intermittent rest while training or swimming recreationally.
Dean E. Haller, SWBP's Executive Director, said: The leading cause of a swimmer succumbing to a shallow water blackout is the lack of awareness about what causes and how to prevent one. Unlike physiological events such as a heart attack or seizure, which can precipitate a drowning, a shallow water blackout is preventable. STA's desire to partner with us to raise awareness throughout the UK is both commendable and most welcomed. Working together we will be saving lives.
Michael Phelps, the most successful and most decorated Olympian of all time, has also joined with SWBP to promote this hard-hitting message—watch the video here.
Click here to find out more about SWBP, and to find out about how SWBP was introduced to the UK, please click here.