Nuffield Health Pools Together with STA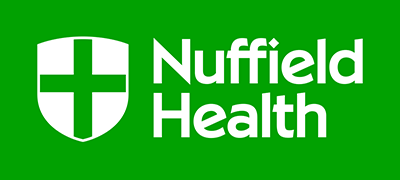 Nuffield Health, which operates 130 swimming pools across the UK, has officially become an approved training centre for STA's swimming pool & spa plant qualifications.
Tom Kent from Nuffield Health, one of the leading not-for-profit UK healthcare organisations, said: By creating our own national training network for our in-house pool plant operators using STA's qualifications, we can raise standards and ensure the highest standards of training are delivered throughout all of our aquatic facilities.
STA's pool plant qualifications are not only user-friendly and robust, but importantly for us, they have a much more technically advanced syllabus covering all aspects of running a swimming pool. With Nuffield having 130 swimming pools to manage, all of which come in different shapes and sizes, it is very important for our operators to have this level of technical knowledge; it means our staff are appropriately qualified to manage hygienically safe facilities, which in turn ensures the wellbeing of our customers.
Furthermore, with STA's level 3 qualification being endorsed by CIMSPA, we know they are of the highest quality and meet our needs as an employer, added Tom.
STA's Level 3 Pool Plant Operations qualification, which only recently launched following a year's development and consultation with industry groups, has been produced by STA to ensure it is fit-for-purpose and relevant to the industry and all different pool types—from sports and leisure centres to hotels, spas, and interactive water features.
The units covered in STA's syllabus include principles of healthy and hygienic pool water; principles of water testing; principles of disinfection, pool chemistry and dosing in pool plant operations; principles of mechanical pool plant operations; swimming pool heating, ventilation and energy efficiency; management practices and health and safety in pool plant operations.
Luke Griffiths, Qualification Development Manager (Pool Plant) for Safety Training Awards (STA's awarding organisation) said: We are looking forward to working with Nuffield Health and are pleased they have chosen us to be their pool plant qualification provider of choice. By becoming an ATC, it shows their commitment to ensuring the highest level of swimming pool plant standards are maintained.