High Five for STA Team Members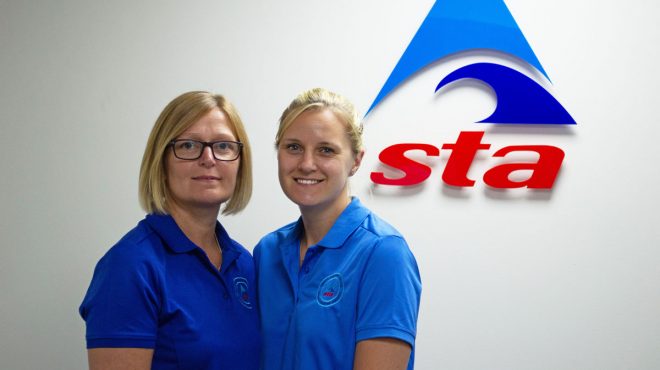 After two years of hard work, STA is proud to confirm that both Claire Brisbourne (Director of Awarding Organisation) and Kaylë Burgham (Head of Qualification Development) have successfully gained a Level 5 Diploma in Education and Training.
Dave Candler, STA CEO, said: We are massively proud of Claire and Kaylë's achievements; to work and study for this high-level qualification, while continuing to be fully-focussed on their busy role at STA, and juggling a family, is a credit to their work ethic and commitment.
While the Diploma serves to enhance Claire and Kaylë's own personal development, it also provides huge benefits to STA, added Dave, who is committed to investing in staff training and personal development.
Having senior members of our operations and technical team fully versed with the latest theories and current educational practices and policies, provides an important, added layer of expertise to the team. To have this level of teaching knowledge in-house combined with our workforce partnerships will prove invaluable during the development of future qualifications, confirmed Dave.
The Level 5 Diploma in Education and Training (DET) programme is the recognised teaching qualification for the post-16 sector.