More Young People Learning How to Swim in Walsall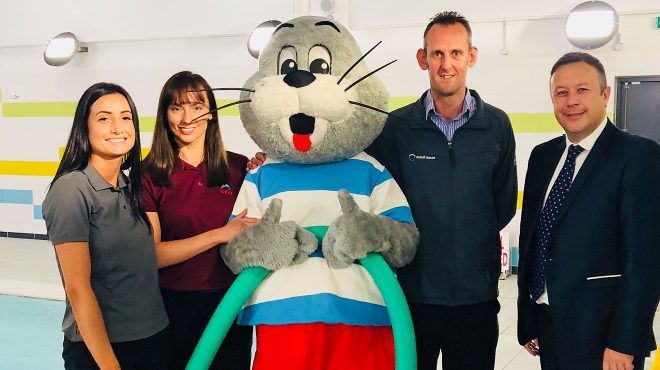 By working in partnership with STA, Walsall Swim Academy has seen a massive 76% increase in the number of young learners enrolled onto its learn to swim programme over the last two years.
Stuart Webb, Leisure Facilities Manager at Walsall Council, said: Since forming a partnership with STA and rebranding to an STA Swim Academy, we've been able to increase the number of learners in our swimming programmes massively. Importantly, this means we've been able to give 76% more young learners in the Walsall area the opportunity to learn a key life skill, which is fantastic.
Walsall Council implemented STA's Swim Academy model in 2016 with the aim of raising swim teaching standards and increasing swimming participation at Bloxwich Active Living Centre, Darlaston Swimming Pool, Oak Park Active Living Centre and Walsall Gala Swimming and Fitness Centre.
By working with STA to introduce a recognised high quality teaching system and a standardised fully-inclusive programme for swimming lessons through STA's International Learn to Swim Programme (ILSP), Walsall Swim Academy have successfully achieved their aim at all their leisure sites.
Zoe Cooper, STA's Sales and Marketing Director who is based at STA's head office in Walsall, explains the reasons for the academy's success: With our support, the leisure team at Walsall Council have successfully reorganised the configuration of their pool programmes in order to maximise pool space and increase occupancy.
As a result, all the leisure sites have been able to significantly increase capacity and offer a more comprehensive swimming lesson programme for young learners of all ages and abilities—from baby and pre-school swimming sessions through to Platinum Awards for advanced swimmers and Junior Lifeguard Academy courses.
With STA's swimming teaching training programme, Walsall Swim Academy has also been able to cost effectively train more swimming teachers to meet demand, and in turn enhance and diversify its aquatic portfolio.
Stuart added: Working with STA gave us a great opportunity to rebrand and offer our customers a fresh and innovative swim programme; the proof of its success is in our learner retention and enrolment figures. For local people, this success has also translated into increased swimming teaching training and new employment opportunities.
For further information visit: go.walsall.gov.uk/leisure/swimacademy