Active Leeds Partner With STA to Transform Swim Teaching Training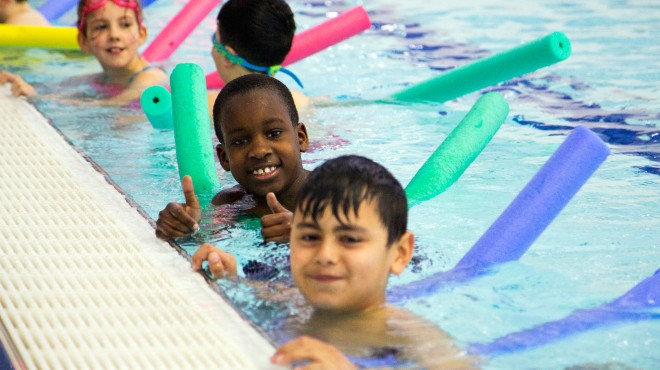 Active Leeds is set to transform the way it delivers swimming teacher qualifications, after signing a new approved training centre partnership agreement with STA's awarding organisation, Safety Training Awards.

In June 2019, STA's accredited level 2 swimming teaching qualifications will start to be rolled out across Active Leeds' 14 swimming pool sites, where they teach more than 10,000 children to learn how to swim every week.
Co-ordinating the roll-out is Sam Webb, aquatic development manager at Active Leeds, who is an STA tutor. Sam said: By working with STA, we are able to deliver and manage our own professional swimming training programmes internally across all of our pool leisure sites. Being able to control, plan and standardise the quality of training we can deliver across all of our sites, in line with our staffing needs and budgets, is hugely beneficial.
By becoming an approved training centre for STA, we can also further our training portfolio by opening-up opportunities for the local community, and importantly grow our own local talent pool of swimming teachers. STA's sophisticated online course registration system will also streamline the whole process by making the administration of courses so much simpler, added Sam.
In Leeds, like in many towns and cities across the country, there is a shortage of qualified swimming teachers. Therefore, by being able to co-ordinate and deliver our own STA training courses locally, we can start to address the skills shortage, employ more teachers and further expand our swimming lesson programmes—ultimately teaching more people to learn to swim.
Zoe Cooper, STA's Sales and Marketing Director said: We are delighted to be partnering with Active Leeds, one of the largest swimming operators in the country, and to have the opportunity to share our 80 years plus knowledge and expertise of training swimming teachers and tutors. By working together we can drive standards and provide affordable training opportunities for the next generation of swimming teachers.
The swimming teaching qualifications being offered by Active Leeds will include the STA Level 2 Certificate in Teaching Swimming, which is endorsed against CIMSPA's new employer-led swimming teacher professional standard. This ensures the qualification is of the highest quality and meets the needs of employers.
Zoe adds: STA's level 2 qualifications not only meet industry standards, but provide an all-encompassing curriculum for learning and teaching—programmes that will enable Active Leeds' STA-trained swimming teachers to be proficient in modern learn-to-swim teaching methodologies and be ready for work once qualified.