Experience the Joy of Artistic Swimming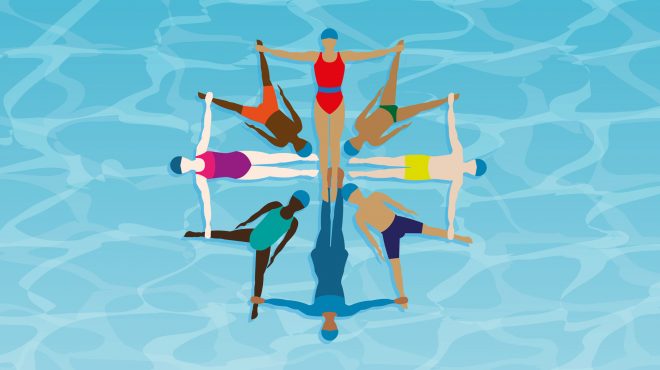 Today, STA with Aquabatix, the world's leading professional artistic swimming company, are bringing the joy of artistic swimming (formerly synchronised swimming) to a wider audience with the launch of the leisure industry's first online artistic swimming CPD, titled 'Experience'.
The aim of launching the new Experience CPD, which has been written by Aquabatix, is to remove the mystique around teaching artistic swimming skills and make the sport more accessible to a wider grassroots audience.
Experience has been designed to provide aquatic teaching professionals with the skills needed to teach participants of any age the basic, and fundamental skills required for artistic swimming. The content focusses on five key areas: body balance, sculling, stroke creativity, eggbeater and teamwork to enable teachers to deliver a well-rounded, beginners experience of artistic swimming.
Each step on the CPD is also supported with comprehensive, easy to follow content, video commentary and pool demonstrations by double Olympian Katie Clark and artistic swimmer Connor Hill, as well as a team of artistic swimmers from Aquabatix.
A second CPD will also follow shortly called 'Explore & Expression', which will focus on the expressive side of artistic swimming using choreography and creative body work for individuals, partners and groups.
The founders of Aquabatix, Katie Fried and Adele Carlsen, who have both enjoyed long and extensive international careers in artistic swimming and who created Aquabatix in 2006 with the goal of changing the perception of the sport in the entertainment industry, said that in writing the two CPDs they wanted to share their knowledge and experience, and with STA bring the joy of artistic swimming to the masses.
Katie and Adele said: By creating Experience and Explore & Expression, we hope to inspire aquatic teachers to deliver new creative skills and imaginative content during their swimming lesson programmes in a fun and engaging way to learners of all ages and abilities.
In developing Experience, STA and Aquabatix also consulted with industry experts who reviewed the CPD content, and they all agreed they would recommend it to other aquatics professionals. Feedback included: Very good CPD and easy to follow format; It will help teachers boost their business with something new to offer to their clients and I would highly recommend this CPD to all swim schools.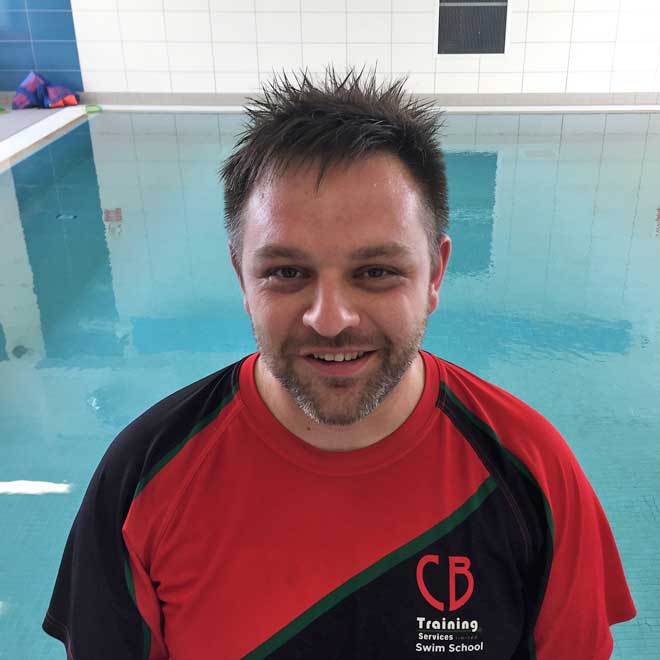 The Experience Artistic Swimming CPD is absolutely fantastic with an easy to follow format, videos showcasing key skills and practical guidance on how to demonstrate these from the poolside. I would highly recommend this to all swim schools and teachers. Being male, I didn't think artistic swimming was something for me but this CPD has opened my mind that it really is for everyone. I can't wait to add this to our swimming lessons!

Chris Bateman, Managing Director of Bubble Tots Swim School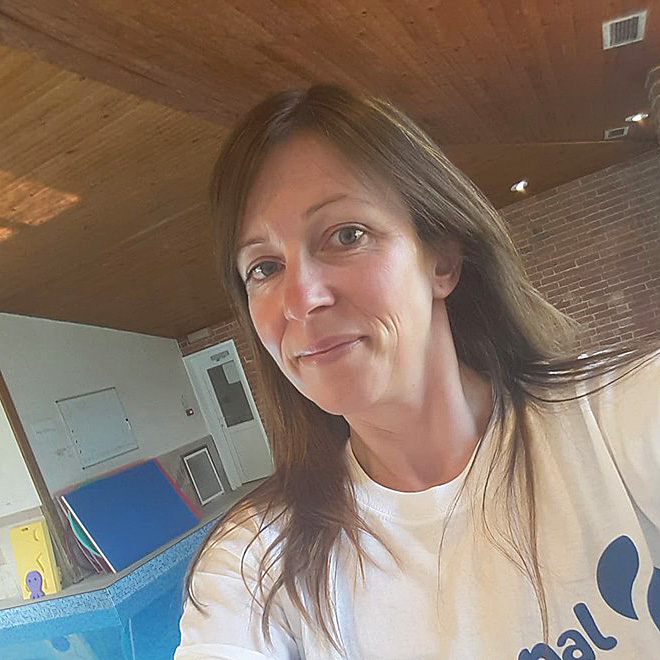 The online Experience Artistic Swimming CPD has given me the skills and knowledge to run safe and fun artistic swimming lessons. In fact, it's already made me appreciate the sculling technique more. I would highly recommend this series of CPDs to swimming teachers who are looking to add some creativity and fun to their lessons. This CPD has made me realise how much fun there is to be had by adding this to our programme—exciting times for our swim school and customers.

Camilla Golledge, Teacher and Founder of Swim Fusion
Zoe Cooper, STA's Sales and Marketing Director adds: Our research confirms that the content in Experience will be hugely beneficial to level 2 swimming teachers or professionals with an aquatics background in particular—teachers who want to expand their skill sets and swimming programmes. And, importantly for STA—more teachers trained in artistic swimming, means there will be more opportunities to inspire a new generation of learners and keep them active in the pool for longer.
The Experience CPD is available exclusively via STA Online.