STA And Leisure Media Extend Partnership to Promote Swimming Teaching
STA and Leisure Opportunities have extended their strategic partnership as part of an on-going effort to attract more swimming teachers into the leisure industry and bridge the skills gap.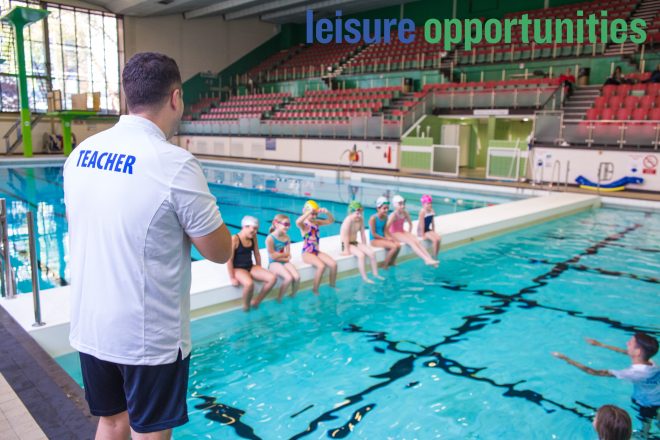 Leisure Opportunities, the jobs and training magazine and website for industry professionals will continue to support STA's aims of addressing the shortage of swimming teachers in the UK – as confirmed in STA's latest 2019 research study – by promoting the career opportunities available in swimming to a wider leisure audience over the next 12 months.
STA's research into 'Swimming Teacher Recruitment', which was published in October 2019, revealed that difficulties in recruiting trained swimming teachers continues to create widespread problems for many swim schools across the UK – with 62% of swim schools saying it is also majorly impacting on the opportunity for children and adults to learn how to swim.
With Leisure Opportunities – part of the Leisure Media group – continuing to work as a strategic media partner with STA, the two organisations can carry on raising awareness in 2020 and showcase all the career opportunities available in swimming teaching, particularly among people who might not have previously considered becoming a swimming teacher.
Zoe Cooper, Sales and Marketing Director at STA and Safety Training Awards (STA's awarding organisation) said:
"As we've identified, swimming teacher recruitment continues to be a widespread problem across the UK and it is causing many operational issues for swim schools. With Leisure Opportunities, we can continue to proactively combine our communication channels over the next 12 months, and show how becoming a professional swimming teacher can open up exciting new career pathways in leisure, and how it can also be a flexible, rewarding job for students, parents or the active retired."
"For us too, as a national governing body in swimming, and a charity dedicated to the teaching of swimming and lifesaving, this message is so important. By training more swimming teachers and bridging the skills gap, we can create more opportunities for people to learn how to swim, a key life skill," confirmed Zoe.
Liz Terry MBE, CEO of Leisure Media, added "As an industry, we have a big job to do attracting new people to the industry, and we're committed to working in partnership with the STA to raise the profile of swimming teaching as a career choice, as well as championing the work of swimming teachers everywhere."
"Swimming teaching is such a satisfying and rewarding job – you're not only teaching children a vital skill which could save their life, you're also enabling them to enjoy a wide range of rewarding and health-giving watersports and aquatic activities."
For further information:
Visit LeisureOpportunities.co.uk