Wave Leisure Partners with STA
Wave Leisure partners with STA to open up new training & recruitment opportunities in Sussex.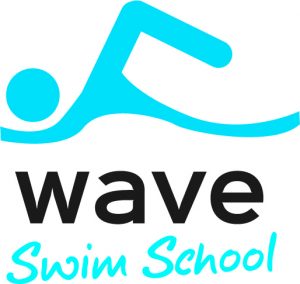 Wave Leisure Trust Ltd is committed to expanding its learn to swim programmes over the next three years, and to facilitate this growth has signed a new Approved Training Centre partnership agreement with STA's Awarding Organisation – Safety Training Awards.
Wave Leisure operates five swimming pools across Sussex and teaches 2,230 learners per week. The team has plans to grow Wave Swim School by a further 10% each year, over the next three years. The Trust's aim is to give an additional 700 learners the opportunity to learn how to swim, which will require recruiting aspiring new swimming teachers and investing in training for its current and future workforce. To coincide with this, Wave is launching a pledge in 2020 to support all children in their communities to be able to swim 25m by age 11.
The flexibility of STA's ATC training model will enable Wave Leisure to deliver and manage its own professional swimming training programme internally using STA's accredited Level 2 swimming teaching qualifications.
Nina Taylor, Aquatics Development Coordinator at Wave Leisure Trust Ltd said:
"As a Trust, being able to control, plan and standardise the quality of training we can deliver across all of our sites, in line with our staffing needs and budget, will be hugely beneficial. By becoming an Approved Training Centre for STA, we can also further our training portfolio by opening up opportunities for the local community, and importantly, we can grow our own local talent pool of swimming teachers in line with our expansion plans over the next three years.

In Sussex like in many counties across the country, there is a shortage of qualified swimming teachers. Therefore, by being able to co-ordinate and deliver our own STA training courses locally, we can start to address the skills shortage, employ more teachers and further expand our swimming lesson programmes – and ultimately, teach more people how to learn to swim."
Leanne Dougliss, Head of Sales at STA said: "We are delighted to be partnering with Wave Leisure and to be supporting their ambitions to expand their swimming programmes. STA's Level 2 qualifications not only meet the highest industry standards but provide an all-encompassing curriculum for learning and teaching – programmes that will enable Wave Leisure STA-trained swimming teachers to be proficient in modern learn to swim teaching methodologies and be ready for work once qualified.
"By working together we can also drive standards and provide affordable training opportunities for the next generation of swimming teachers, and in turn as part of our charitable objective give more people in Sussex the opportunity to learn a key life skill."
As an ATC with Safety Training Awards, Wave Leisure will also be accredited to deliver STA's Pool Plant Operations and Water Testing courses, which will enable the Trust to provide additional training opportunities for its workforce.
About Wave Leisure Trust Ltd:
Wave Leisure Trust Ltd is a Charity and Social Enterprise with a Purpose of "Inspiring Active Lifestyles" and a Vision "To be at the heart of the improvement of health and wellbeing within the Community."
Formed in 2006, Wave is recognised as an award-winning leisure Trust, managing seventeen leisure facilities and Newhaven Fort along with providing a vast range of activities and outreach initiatives.
Wave Swim School operates swimming lessons out of five of its leisure facilities – Lewes Leisure Centre, Seahaven Swim & Fitness Centre, Ringmer Swimming Pool, Seaford Head Swimming Pool and Motcombe Pool.