New Global Partnership With Autism Swim
Following the success of STA's partnership with Autism Swim in 2019, this exclusive agreement has been extended for another 12 months in the UK. Further, IFSTA members across 19 countries* will also now have the opportunity to benefit from the renewed partnership with Autism Swim in 2020.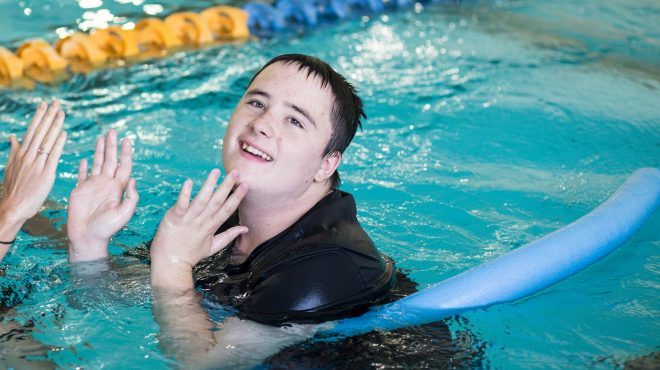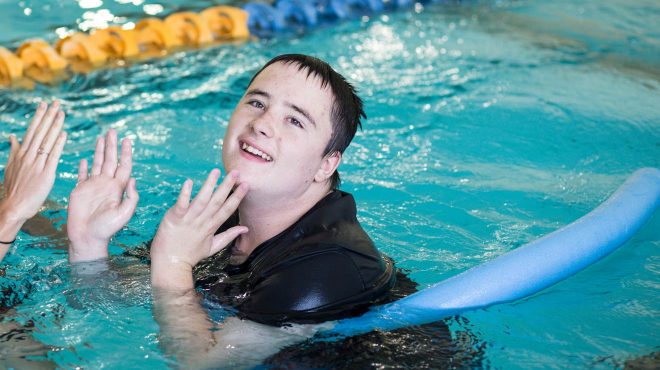 Autism Swim is an international social enterprise that specialises in wandering and drowning prevention teaching for those with ASD and other abilities.
Teaching swimming, water therapy and water safety to individuals with ASD / other abilities requires specialist training, procedures, resources and support, and STA, as Autism Swim's exclusive Aquatics certification associate in the UK, provides STA, and now IFSTA members, the opportunity to access their specialist autism / other abilities education and certification packages at a discounted rate and for swim schools or individual instructors / teachers to become 'Autism Swim Approved'.
Autism Swim's certification packages have been developed combining the expertise of Autism Specialists, Behaviour Specialists, Occupational Therapists and Swimming Instructors, and will give teachers the knowledge, skills, resources and confidence needed, to most effectively teach swimmers who need extra support in the water – in addition to being able to provide effective advice to parents / carers.
The initial training covers a range of foundational topics, including but not limited to:
ASD diagnosis
Teaching Mehodologies
Communication (both receptive and expressive)
Sensory Difficulties
Drowning Education
Child Protection
Autism and the Water
Wandering
Behaviours of Concern and Co-morbidity
This is all accompanied by monthly resources, three-monthly quizzes and ongoing support from the Autism Swim team. Additionally, all Autism Swim Approved providers will be listed on Autism Swim's online marketplace, where parents can search for their closest Autism Swim Approved Centre or Instructor (a referral pathway). Members will then have the opportunity to access more advanced training and resources every 12 months.
As part of the partnership, Autism Swim is offering STA and IFSTA members a 15% discount off its Swim Centre and Swim Instructor training packages in 2020 – an additional 5% will be applied if monthly membership fees are paid up front, offering members a total discount of 20%. To take advantage of this offer, click the following links where there will be an option to confirm STA membership by entering the coupon code found on your STA online account, and the discount will be automatically applied:
---
About: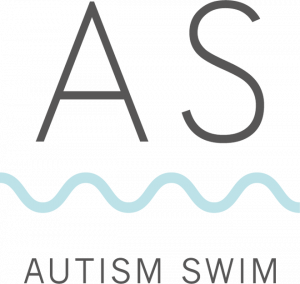 Autism Swim was established in 2016 by Founder and Clinical Director Erika Gleeson (G.C Autism, B.A Behavioural Science). Erika is a Senior Behaviour and Skill Development Specialist in Autism Spectrum Disorder (ASD) and cognitive deficit; and is widely recognised as the leading expert in Wandering and Drowning prevention for those with ASD/cognitive deficit. For further information:
Erika, who also led a fantastic afternoon of seminars at STA's national conference last year, said: "After a brilliant year welcoming many new swim centres and teachers onto our training programmes, we are delighted to be extending our partnership with STA UK and to be given the opportunity to assist so many more swimmers across the world through the IFSTA membership.
As highlighted at STA's annual conference, swimming instructors are our most valuable asset to teach these swimmers; and equipping teachers with the knowledge, resources and skills to most effectively teach to this wonderful population group will ensure those horrifying (and preventable) drowning statistics decrease, but most importantly, that everyone has the same opportunities to participate and learn in a way that is most conducive to their needs."
*IFSTA member countries that can benefit from this partnership are: USA, Ireland, Germany, Netherlands, Singapore, Hong Kong, Taiwan, Sri Lanka, Barbados, New Zealand, Finland, Malaysia, South Korea, Papau New Guinea, India, Italy, Malaysia, Kuala Lumpur and Vietnam.