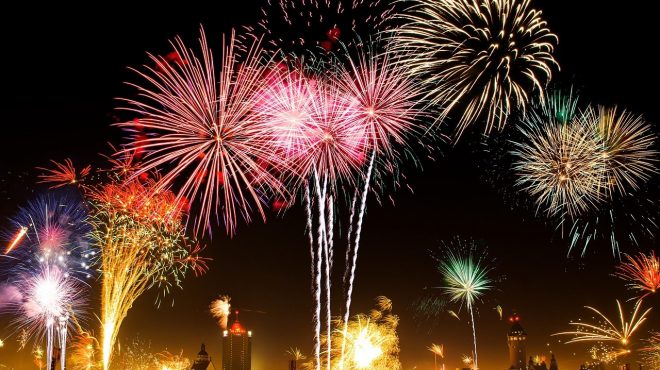 Well today marks the start of a new year; a year that is filled with hope of us all being able to rebuild a healthier post-COVID-19 world thanks to the brilliant work of the scientists who have created the vaccines.
These tremendous scientists have given us the light at the end of the tunnel; however, the new strain of the virus is very serious and until the vaccine can be rolled-out in sufficient numbers, we still need to do everything we can over the coming weeks to protect lives and stay safe – and yes, while we might all agree that swimming pools are a safe place, the stark reality of this pandemic, sadly trumps everything we might think or say at this moment in time.
I know how much everyone has suffered over the last nine months and the hardship and heartache the pandemic has caused for our industry. I think we'd all love to say we have a magic wand that will make it all better, but we have to be honest and realistic about the current situation. The reality is that the NHS's capacity is critical in many places, and we sadly have rapidly rising cases and deaths – and this situation will almost certainly worsen over the next couple of weeks following the Christmas period.
Therefore, without getting political and debating the wherefores of what should and shouldn't be done, we have to abide with the government's decision to close indoor swimming pools in Tier 4 regions. Yes, we need to continue lobbying for financial help for the leisure sector and we will wholeheartedly continue to support and work with our industry partners; but no matter what any of us say, the health of the nation, protecting the NHS and rolling out the vaccine is the government's priority at this most critical time – it's the only way we will be able to achieve a healthier post-COVID world.
However, the GOOD NEWS is we do have vaccines on the way, and this gives us real optimism for 2021 and the future. I fully understand and appreciate that it is really tough for everyone at the moment, but if we can try and stay strong, and support each other for a little while longer, we will soon be back at the pool doing what we all love to do.
As always, STA will continue to support you as best we can through these most difficult of times.
Please stay strong – and as an STA family let's look positively forward to a healthier and prosperous New Year.



STA CEO