New Partnership to Help Swim School Owners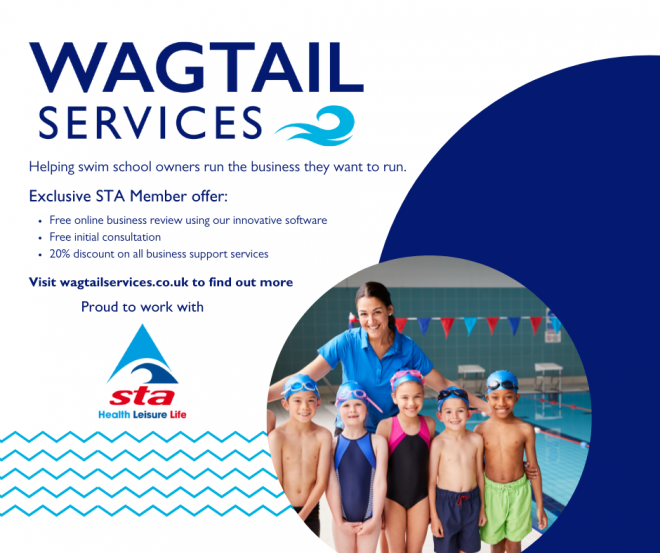 STA has partnered with Wagtail Services, which has been set up to offer specialist support to swim school owners who want their business to work better for them, so they can run the business they want. As part of this partnership, STA members can also benefit from Wagtail Services' exclusive offers.
Created by Dan Allen, who has previously managed one of the largest children's swim school networks in the UK, Wagtail Services is exclusively offering STA members:
A free online business review using their innovative new health check software
A free initial consultation
Thereafter, but no obligation, a 20% discount on all business support services.
Dan said: "I'm delighted to be partnering with STA to bring this exclusive offer to their members. In my experience of working with more than 50 swim school owners, I understand that most want growth, a better work/life balance, or simply less stress… Sometimes all 3! If this sounds familiar, I'm here to listen, help put together a plan and work with you to put in place the things you need to achieve your business & personal goals."