STA Partners with Level Water – Giving Children with Disabilities a Great Start in Swimming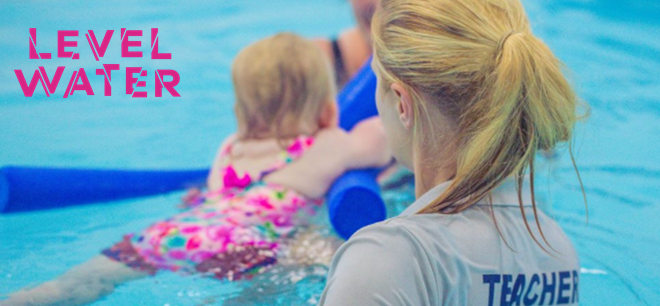 STA has officially partnered with Level Water, a charity providing operational and financial support to swim schools so that children with disabilities can access fairly-priced, high-quality 1:1 swimming lessons.
Level Water and STA share the same belief that everyone should have the opportunity to learn to swim and fall in love with the water. However, children with mobility, visual or hearing impairments often require specialist 1:1 swimming lessons, which can often mean that the price of a swimming lesson is much higher than it would be for a mainstream lesson. This is both unfair and inaccessible for many, which means children can miss out on the physical, social and emotional benefits that swimming provides.
Level Water recognises that this creates a challenge for swim school owners; to provide a great swimming lesson for these children, there are operational and financial challenges to overcome. Most swim schools have a desire to provide lessons for everyone, but don't know where to look for support in doing this well.
Level Water believes that everyone should experience the joy and opportunity of learning swim. But access to swimming is not equal. The charity addresses multiple barriers to swimming lessons – from generating demand to training teachers, and from supporting swim school operations to funding lessons.
Level Water works with 90 swim schools across England and Wales in both the public and private sector. They help provide 1:1 swimming lessons for children between 4-11 years with mobility, visual, and hearing impairments. The aim is to teach children to swim, and help them access a group lesson where they can continue to develop. This way the children can access the specialist teaching they need, the parents / guardians pay mainstream prices for lessons and the pools can deliver these lessons without making a loss.
With STA's support, Level Water is actively looking to expand its programme and offer more swim schools the opportunity to provide affordable adaptive swimming lessons.
Dave Candler, STA's CEO said: "By working together, we want to promote and further expand the amazing opportunities Level Water can provide to our members and swim school partners, and in turn help even more children with disabilities learn to swim.
This firmly aligns with STA's charitable aims of providing children, of all ages and abilities, the opportunity to learn to swim, a key life skill, and gain a lifelong enjoyment of the water."
Ian Thwaites, Level Water's CEO said: "We are really excited to work with STA and its members. Right now there are 2,000 children on our waiting lists, and we know there are another 10,000 children out there who need our help. If we all work together as an industry then we can give these children great experiences in the water, teach them to swim independently, and give them access to a lifetime of positive, empowering experiences in the water."
At next month's virtual conference Level Water will be discussing how we can all work together to give children with disabilities greater experiences in the water.
dan@levelwater.org

or call Dan on 07427 790 229.