STA Extends Partnership with 'The Institute Of Aquaphobia'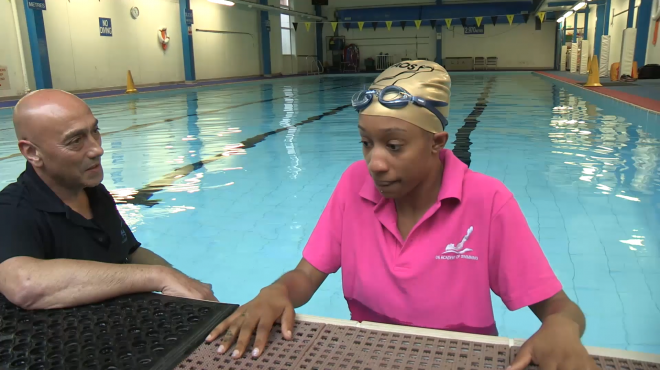 STA is pleased to announce that it has further extended its partnership with the Institute of Aquaphobia, in support of Aquaphobia's online learning programmes. STA members are also now able to benefit from three months free membership to the Institute of Aquaphobia.
Through this partnership, which began in 2019, hundreds of STA members have successfully trained to become Aquaphobia Angel Coaches through the Institute of Aquaphobia's Aquaphobia Learning Programme (ALP) and are now helping to teach many aquaphobic, weak or non-swimmers overcome their fear of water.
Created by The Institute of Aquaphobia (previously known as the UK Academy of Swimming – trading as waterphobia.com), the ALP is a specialist swimming teaching programme that has been designed to help people on a multi-cultural & inclusive basis who have an inherent fear of the water.
The 12-step progressive programme focusses on eliminating and desensitising fear in a safe and sensitive way, with the physical mechanics of teaching swimming skills being secondary. By going through the ALP's 12 steps, the goal is to teach a participant how to relax, float, feel happy. The stepped-programme breaks down the many barriers to participation so that individuals with a fear can start enjoying the numerous benefits that being in water brings.
Part of this is the Certificate in Teaching Aquaphobics (CTA), which has been developed with the support of a main national operator, and top industry and academic professionals from the UK and Germany.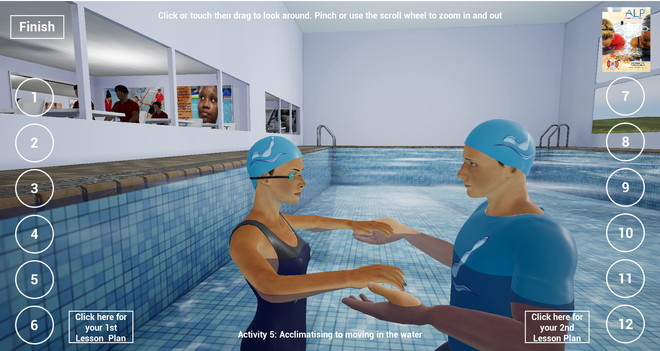 Master Coach, Mike Burman LIII, who created ALP to help the many millions of people who are too scared to go into a swimming pool or a leisure centre due to a fear of water and aquatic activity, says: "We are delighted to be extending our partnership with STA, so that we can keep widening the learning opportunities for swimming teachers in the UK and in turn, give even more people, of all ages, confidence and control in the water."
"Through our teaching programmes, we can keep breaking down the many barriers to participation, by uniquely eliminating and desensitising fear in a safe and sensitive way, with the physical mechanics of teaching swimming skills being secondary. Together, with STA and our Aquaphobia Angel Coaches, we can make a positive difference in helping more people enjoy all the benefits of the water without feeling frightened," confirmed Mike.
For swimming teachers wanting to develop their knowledge and train to become an Aquaphobia Coach, the ALP also offers an innovative approach to digital learning with the programme supported by an APP set in a 3D virtual leisure centre; there is a reception area, a classroom, a changing room, café and a virtual pool. These are all the key touch points within a leisure centre for an aquaphobic, and swimming teachers will be guided through the content, engaging with real-life swimming characters along the way.
Adding to the learning experience, avatars are used in the 3D pool area to bring ALP's 12 steps to life, and users can interact and even dive into the water for a fully immersive experience.
Dave Candler, STA's CEO says extending the partnership with Institute of Aquaphobia is very important because it supports the charity's objective of giving people of all ages and abilities the opportunity to learn to swim, gain water confidence and enjoy all the inherent benefits of water.
He said: "Water phobia is a serious problem for many millions of people, and the ALP enables swimming teachers to gain a deeper understanding of this fear, and with this level of specialist knowledge, they can help more people gain water confidence and learn vital lifesaving skills."
The Aquaphobia Learning Programme, which is divided into two levels are both endorsed by CIMSPA, with 5 CPD points awarded for each on successful completion. They each also qualify for 1 STA CPD Point, and STA members will also receive three months free 'Aquaphobia Angel Coach' membership to the Institute of Aquaphobia (upon completion of CTA 1):
Aquaphobia Coach: CPD1 Digital Edition (establishes swimming teachers as an Aquaphobia Coach)
Advanced Aquaphobia Coach seminar (for STA members this course also includes a free resource manual worth £29.99)
New For 2021: A Swimming Pool In Your Pocket

New from the Institute of Aquaphobia for 2021 is also an innovative new mindfulness relaxation Virtual Reality App for swimming, which provides aquaphobics, non-swimmers, and beginners or anybody who needs to feel more confident in or around water, with a fully immersive interactive swimming pool experience.
Designed by experts from aquatics, psychology, robotics, and exercise science, it helps users experience what it is like to be in a leisure centre and go into a pool, in the familiar format of a PlayStation or Xbox game.
For swimming teachers too, the Institute of Aquaphobia says it can also be used to keep customers on a waiting list engaged in swimming and can help boost their confidence before their actual lesson.
There is also a strong message of water safety awareness throughout the App.