STA Shines a Light on Inclusivity in Swimming by Partnering with UKactive to Commission an Industry-First 'Inclusion Study'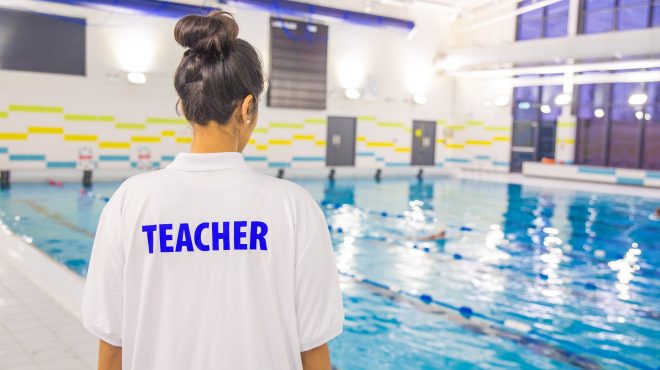 STA has today released the findings from an industry-first 'Inclusion Study', which was conducted in strategic partnership with ukactive to examine inclusion across the swimming teaching workforce profession.
Dave Candler, STA's CEO said, "STA is deeply committed to promoting diversity, equality and inclusivity in grassroots swimming and this study was important for us to understand perceptions, incentives, and motivations within the swimming teaching community; and how as a national governing body for swimming we can represent and support the industry at this time of increased introspection – to ensure every single person, no matter age, ability or background is supported."
Recent times have seen an increase in conversations relating to inclusivity and diversity at an individual and institutional level, and this includes in the physical activity sector. By working with ukactive, who shares STA's core values of 'inclusiveness', and passion for getting people, more active, more often, the findings from this study provide important insight for the industry, in understanding inclusion in grassroots swimming. Importantly, the study identifies the vulnerabilities or 'blind spots', which are the crucial elements for furthering the inclusion agenda and making improvements.
Positively, STA can reveal that this first Inclusion Study has strongly indicated that inclusiveness is recognised and activated on by teachers who are delivering swimming lessons – with the very significant majority agreeing that swimming is an activity that everyone should engage in and that everyone can engage in also.
However, a significant majority did also feel that swimming excludes some groups and communities, for example those from low socio-economic backgrounds, religious groups, ethnically diverse communities and disabled people. A myriad of reasons can be cited that are not all unique to swimming, and STA was encouraged that there was a level of awareness and sensitivity towards these disparities from those that completed the study and who also participated in the study's focus groups.
The study also proved there was impressive insight and awareness from teachers in relation to the impact making small changes can make, for example adapting teaching methods, and how this can influence the enjoyment, or the accessibility and inclusivity of swimming lessons.
What the study also showed is that 85% of swimming teachers feel positive about inclusion, with respondents demonstrating a great willingness to learn, and engage more on the inclusion agenda. This open-minded approach to opening dialogue and conversation is really encouraging, and is key to knowing more and activating more on inclusion.
---
Timothy Mathias, ukactive's Strategic Lead on Inclusion, who oversaw the 'Inclusion Study' said: "We are incredibly proud to have STA as one of our strategic partners. Our work with the STA is critical to provide relevant representation to swimming facilities and swimming as a sport, a skill and as an activity across the industry."
---
"Alongside facilities, a central element to swimming is the workforce and the critical role that teachers play in fostering a sense of belonging, wellbeing, fitness and health, enjoyment and of course, inclusion. It is clear from this study that swimming teaching professions have a positive attitude and approach to inclusion, and this coupled with their expertise and belief in swimming, shows that the STA, and its membership are central to progressing the inclusion agenda for swimming."
"Swimming teachers will play a key role in fostering a sense of inclusion, embracing and celebrating diversity and making key adaptations to their teaching and activities – and this study shows that they are ready to advance and make swimming an activity for all, one everyone should engage in, and one everyone can engage in," added Timothy.
Dave confirms: "There has never been a more important time for physical activity, for swimming or inclusion, which makes the timing of this study even more crucial. It has enabled us to be more informed so that we can provide the right support and positively further expand the opportunities in swimming and swimming teaching. With support from ukactive, and our partners' Sporting Equals, LGBT Foundation and Level Water, we are committed to furthering the inclusion agenda and breaking down barriers in grassroots swimming."
here