Black Friday Super Savings NOW LIVE!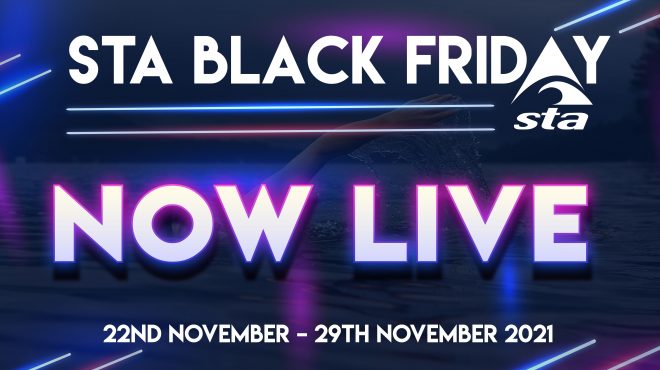 You can't afford to miss out on a week's worth of deals this Black Friday! Available for a limited time only, whilst stock lasts!
The popular price buster CPDs are back:
Teaching Adults
Open Water Coaching Pre-course
Customer Care
Lifesaving Tutor Upskill
Baby and Pre-School Tutor Upskill
Teaching Swimming Tutor Upskill
STA's Build a Pool Conference
Plus, 50% on all exclusive and extended discounts available from our partners:
Aquabatix Explore + Expression / Experience
An Introduction to Cerebral Palsy and Swimming
Aquaphobia Programmes
---
---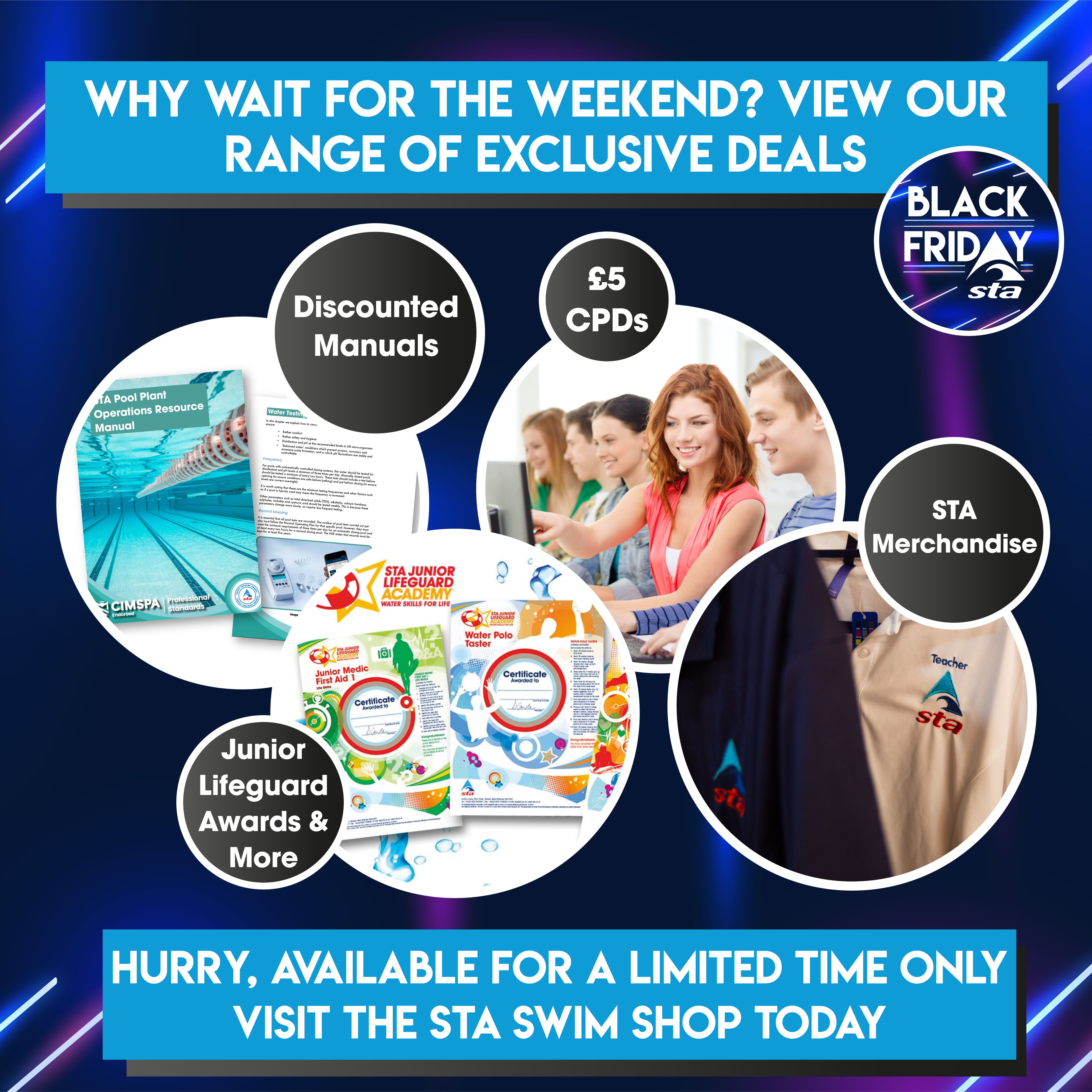 ---
Feeling Festive this Black Friday?