Say Hello to STA's 2022 Ambassadors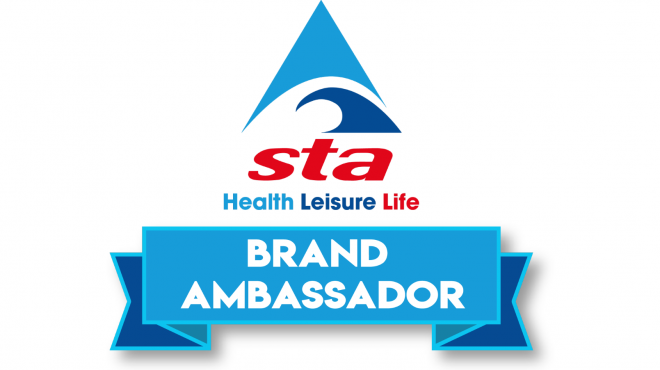 Some might say 2021 has been a year of two-halves, with the first half leisure in lock-down and the second half back to what has been described as the 'new normal', but what it has done positively, is brought our STA Family closer together, and it's the reason we appointed new STA Ambassadors on a more formal voluntary role this year. Ambassadors who have done a sterling job supporting STA's charitable objectives and brand values.
Launching this programme when we were in lockdown early in January proved really successful, and then when the world started to open back up in the summer, time understandably became more precious; so, for our 2022 cohort we have changed things around to reflect the 'new normal' and appointed Ambassadors based on their area of expertise – Aquatics, Open Water Swimming, Lifesaving and First Aid and Pool Plant.
Today we are delighted to announce our new team of Ambassadors for 2022, who from January will be using their experience and knowledge to offer assistance to new and existing members during our 90th anniversary year, and who, led by Kaylë Brightwell our Head of Qualification Development, will be meeting with the technical team on a quarterly basis.
STA Ambassadors for Aquatics
Melanie Carnaby
Tim Clark
Marg Cawley
Lynn Goring Crook
Emma Holden
Tracie Jack
Louise Jakobsen
Marie Kelly
Vijayashree Pahal
Nicole Martin
Mark McNichol
Fiona Olive
Matt Pike
Lynne Robshaw
Anita Sharma
STA Ambassadors for Lifesaving / First Aid
Chris Bateman
Emma Webb
Jo Cheek
Carrie Morrison
Susan Murrell
Shelley Whitehead
STA Ambassadors for Open Water Swimming
Adam Comfort
Sophie Etheridge
Debbie Fish
Hazel Fulker
Camilla Golledge
Dee Harmer
Steven Lodge
Vicky Malmsjo
Andy Truscott
Deborah Vine
STA Ambassadors for Pool Plant
Patrick Baker
Dean Bolton
Colin Davis
Kirsty McCamon
Pamela Nicholas
Robbie Phillips
Ruth Prophet