New Blog Series – Sophie Etheridge
By Sophie Etheridge, the Founder of Adaptive and Disabled Open Water Swimmers (ADOWS), and with STA's support aims to become the first person with Complex Regional Pain Syndrome to swim the English Channel solo this year.
In the Middle of Difficulty Lies Opportunity – Albert Einstein
The beginning of the new year is always something to celebrate, we look back on all we have achieved the previous year and, perhaps, most importantly we look forward and plan for the new year. For me, the plan is simple; to be the first person with Complex Regional Pain Syndrome to swim The English Channel. By doing this I hope to raise awareness of open water swimmers with disabilities and show what those with disabilities can achieve with the correct support and people around them.
I'm Sophie, 30 years old and I grew up in Hastings by the sea. The first contact I had with the STA was at just 18 months old; when I first learned to swim. I worked my way through the STA Learn to swim programme and as a teenager then went on to be a volunteer swimming teacher and to complete my lifeguarding qualifications with the RLSS. Through the Hastings Voluntary Lifeguarding club, I was introduced to sea swimming and open water swimming and instantly fell in love with it and, as they say – the rest is history!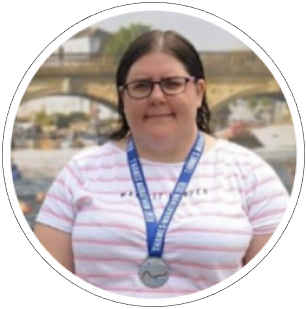 At age 18, like many, I went to university but continued teaching swimming. However, in my 2nd year I was knocked off my bike by a car, this accident eventually led to me being diagnosed with Complex Regional Pain Syndrome and, ultimately to me becoming an ambulant wheelchair user. I found myself in constant, uncontrollable pain, I was continually exhausted and in and out of the hospital. Swimming was out of the question because the water caused too much pain on my now hypersensitive legs.
Four years later, I decided to try getting back into swimming, and never in a million years could I have dreamt it would lead to the moment of me being here writing this blog for you! I struggled to get in the pool because of the pain and the first 3 months back 'swimming' involved me sitting on the poolside with my legs in the water trying to get used to the pain I would feel when in the water. Just 6 months later I was ready for the challenge of getting a wetsuit on and getting into open water; a day I honestly thought would never come. I thought that the biggest challenge for me would be the cold but as soon as I tried to put my wetsuit on for the first time, I quickly discovered I was wrong and the first thing I needed to do was learn to keep a wetsuit on without crying from the pain it caused.
After many painful nights sitting eating my dinner and watching TV half in a wetsuit I could finally keep the suit on for a full hour, I found a local triathlon club (Huntingdon BRJ Run and Tri club) that offered weekly lake sessions for all standards of open water swimmers. I still remember that swim 6 years later, I was absolutely terrified but as soon as I was in the water and swimming outdoors I felt at peace; it was incredibly painful, but, I knew I was back where I was meant to be and since that first swim, I have never looked back.
In 2016 I did my first open water swimming event, 1 mile at The Great East Swim. After that, I went did a 3km swim at Eton Dorney, then 5km at Box End, 10km at Lake Tal y Llyn, and eventually, in 2021 Lake Windermere Two Way, 2022 English Channel Relay, 2023 – The English Channel, solo.
---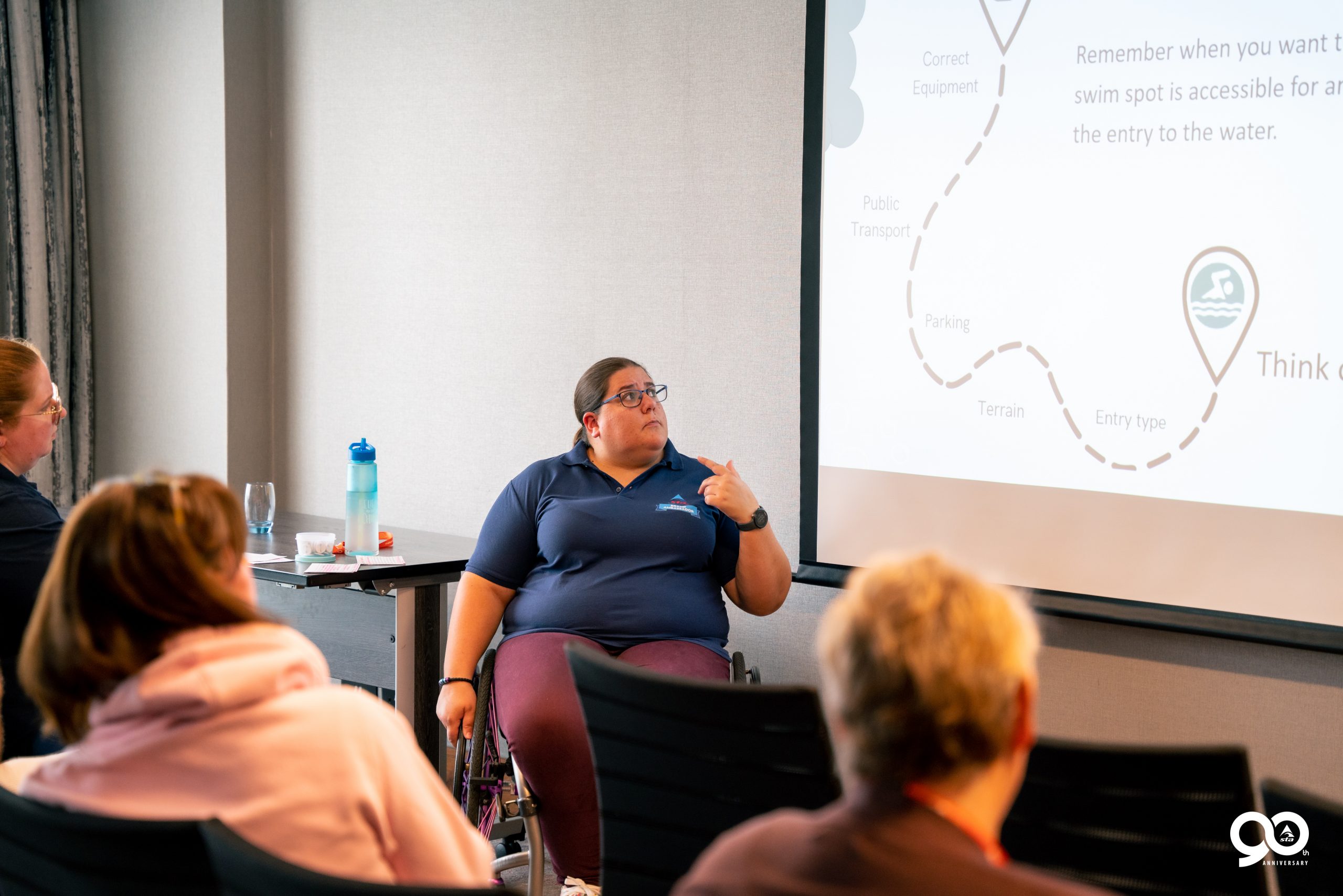 ---
In that time, I have also trained as a swimming teacher, become an STA Level 2 Open Water Swimming Coach, founded the largest community of open water swimmers with disabilities that exists, and campaigned for swimming to become more inclusive and become an STA Brand Ambassador.
I hope, that as you come on my journey to swimming The English Channel, you will learn how small things can make a huge difference to those with disabilities, how incredible the disabled swimming community is and how, when all seems lost and you are struggling, something small can put you on the path of achieving something you have always dreamt of.
As an educational charity dedicated to teaching swimming to people of all ages and abilities, STA is supporting Sophie in her ambitions to become the first person with Complex Regional Pain Syndrome to swim the English Channel, which is scheduled to take place in August 2023.
Sophie is taking on this solo challenge as part of her goal to be the first person with a disability to complete The Original Triple Crown Challenge (English, Bristol, North Channels). She is doing this to raise awareness of what those with disabilities can achieve with the correct support and help in place. She also hopes that these swims will help to improve accessibility at open water swimming venues, open water swimming events and make more STA coaches aware of swimmers with disabilities.
As part of this campaign, she hopes to create a CPD for open water swimming coaches and to provide more education in working with those that need adaptations to allow them to participate in swimming outdoors.
---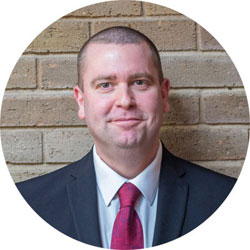 Dave Candler, STA's CEO, who himself successfully swam The English Channel as part of a relay team in 2007, said: "STA is very proud and honoured to be supporting Sophie with this incredibly difficult challenge, but we know Sophie has the determination and strength of mind to do it and we are all rooting for her – she is a true inspiration."
---