ALL PAWS ON DECK! STA is Launching a new PAW PATROL® Swimming Awards Series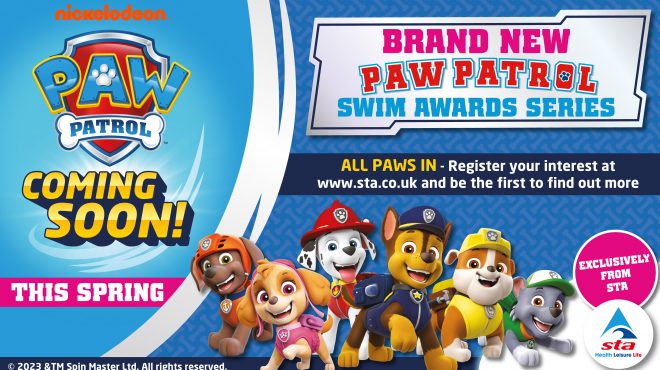 STA is diving into a whole new world of adventures this Spring thanks to a PAW-SOME new three-year partnership with PAW Patrol, one of the world's biggest animated series shows created by Spin Master Entertainment and airing on the Nick Jr. channel for children up to six years of age.
To launch the partnership, STA, inspired by PAW Patrol's values of "empowering little kids to believe they can do big things", has created a unique new range of PAW Patrol branded swimming awards for children aged 2-6 years.
The new collectible range of swimming awards will feature the six main pups from PAW Patrol – Chase, Marshall, Rubble, Skye, Zuma, and Rocky – with each focusing on one of the pup's characteristics and their individual catch phrases from the TV show.
For example, with Chase, a German Shepherd who is an athletic natural leader that likes to take charge, teachers can reward this certificate to youngsters who have been 'Smart & On the Case like Chase' in their swimming lessons. Another example could be if they performed a safe entry and exit, followed the pool rules, or have been a good listener and set a good example in class. The skills list for each of the pup's awards are endless and are not age or ability restrictive, making them a great way to keep learners of all swimming levels motivated.
The six awards in the series, which will be supported by official PAW Patrol branded certificates and a contrasting shield-shaped woven badge (to reflect the shield on each of the pup's collars), are:
If you are not familiar with these catch phrases, the children in your swimming class will be
– Paw Patrol is the #1 preschool brand globally
This flexible, skills-based scheme, means the certificates can also be awarded multiple times to reward children for specific single achievements and milestones (or the teacher's own choice), all while giving them the opportunity to collect all six PAW Patrol awards.
Plus, because it is a standalone swimming awards programme, the PAW Patrol certificates and badges can be used to support all learn-to-swim programmes, not just STA.
---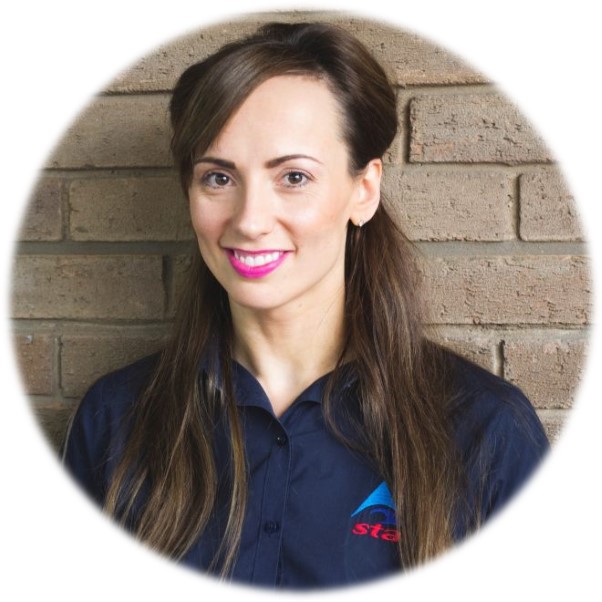 Zoe Cooper, STA's Commercial Director, agreed and said this is one of STA's biggest brand partnerships to date and is super excited about revealing the exclusive new swimming certificates and badges.
She said: "The new skills-based awards series gives us all a fantastic way to motivate young swimmers in their lessons, as they will know they have the opportunity to be rewarded with an official certificate with their favourite PAW Patrol character on it – and we know they will want to collect all six awards."
"Plus, we love the empowering ethos behind the PAW Patrol brand and the positivity of the inclusive messages portrayed by the pups, who say "no job is too big, no pup is too small" – we believe this ties perfectly with the message we want to give children of all abilities, to help motivate them in a swimming lesson environment and reward them for their individual endeavours, no matter how big or small they may be."
"We also have even more PAWSOME projects planned to coincide with the launch of the new Aqua Pups series, the upcoming film PAW Patrol: The Mighty Movie and the brand's 10th anniversary," confirmed Zoe.
---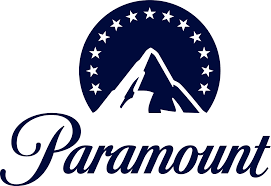 Venetia Davie, Vice President, Consumer Products, UK & Ireland at Paramount said: " We are thrilled to be partnering with the Swimming Teachers' Association as we continue to celebrate 10 years of PAW Patrol. We hope the all-new PAW Patrol inspired swimming awards will encourage, develop and reward young swimmers from all backgrounds as well as helping them to build water confidence that lasts a lifetime."
---
Be the first to find out about STA's NEW! Paw Patrol® Swim Awards series.