March Blog: Sophie Etheridge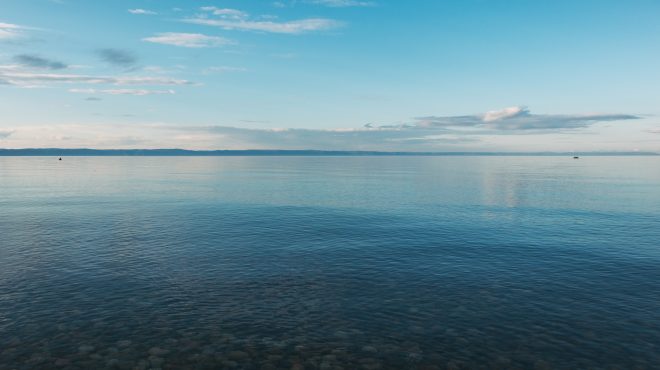 By Sophie Etheridge, the Founder of Adaptive and Disabled Open Water Swimmers (ADOWS), and with STA's support aims to become the first person with Complex Regional Pain Syndrome to swim the English Channel solo this year. In this month's blog, Sophie provides an update on her personal progress, which has seen her swim a distance of 60km and take on even more new challenges.
On a Mission for March!
What a month March was, training is going great, better than I could ever have hoped! However, there are a few things that have tripped me up in March!
Firstly, I have now massively upped the distance and amount of time I am swimming for and I hadn't quite prepared myself for the sheer number of hours I would be in the pool and that as a result of my chronic illnesses I would have to put ALL my energy into my swimming and do not a lot else. Secondly, I have realised that with what little time I have when I am not swimming, I need to become MUCH better organised because I am just not getting the things I want done!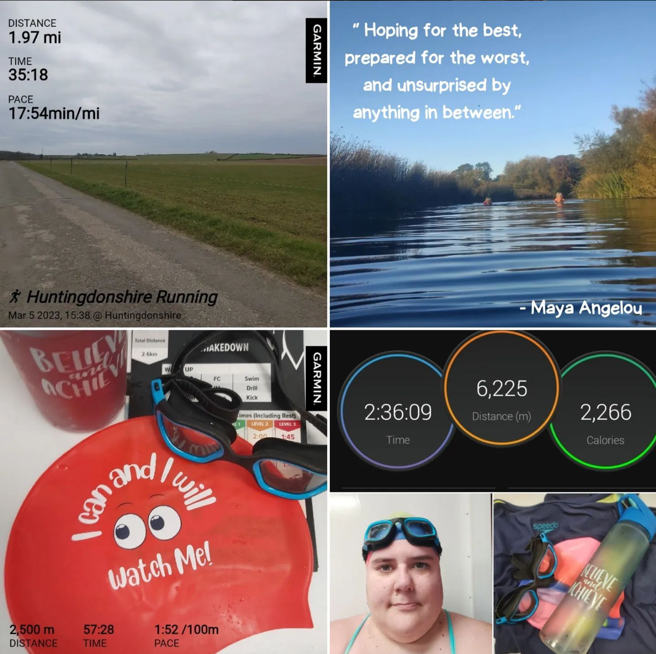 I started the month as I meant to go on with 6300m in 2.5 hours in the pool. It was threshold week, so I was aiming to work hard, swim for longer and focused and pushing myself to my limit. It was a great start to the month, and I had finally found a day when the pool had multiple sessions that I could attend in a row, meaning I could start doing longer swims. Normally, after doing 5km or more I would be exhausted and unable to train the next day but, as it was threshold week, I wanted to see how my body would cope with pushing through the exhaustion and pain. So, on the 2nd March I did another 2.5km in the pool wearing my Dover Channel Training swim hat, which appropriately has "I can and I will, watch me" written on it, and I then gave myself the weekend to recover.
---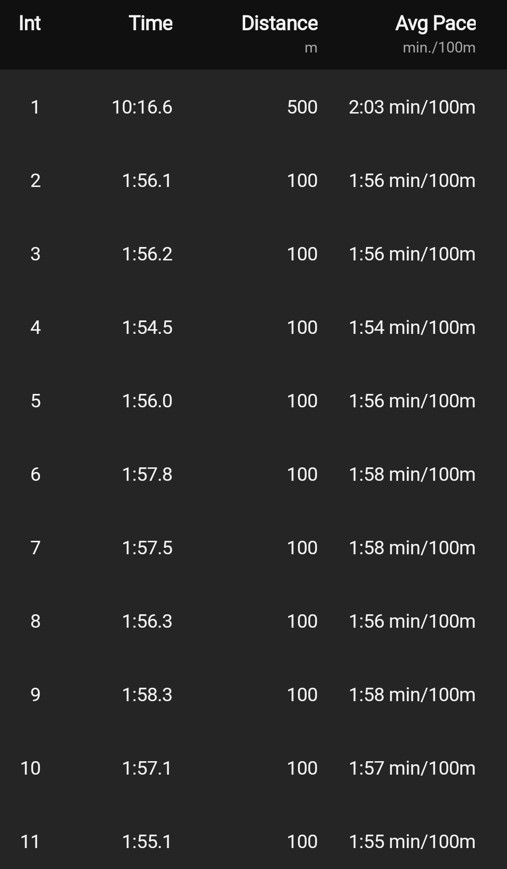 Despite recovering over the weekend, I was still struggling with my pain and fatigue levels, no matter how much I slept it just wasn't enough, but this is sometimes how my Fibromyalgia and CRPS affects me. I know that when it comes to the day of my channel swim there is a chance, I could be feeling that way and that I will still have to get in and swim the channel so in my training I am trying to replicate that situation and on Monday 6th March I got another 3.6km done in the pool as well as cycling 5km on the hand-bike in the gym, simply to see if I could do it! As suspected, the next day I was in a severe fibromyalgia flare up and my entire body felt heavy and ached; I tried to get up and out of bed but that triggered a CRPS flare up and even more pain so I admitted defeat for the day and rested, hoping that the next day would be better and less painful. Thankfully, I was right meaning it was back to the pool, again. It was sports massage day, so I did a session focusing on drills and the efficiency of my stroke, followed by 10x100m sprints (all sub 2 minutes).
My training phase moved on to 'Sustained Endurance', meaning long swims, as many hours in the water as possible and over the next 4 days/swims I covered 18,700m – given that I only swam 21km in the entirety of February I was thrilled and went into week 3 of March with a huge smile on my face and feeling strong. That smile just got bigger on Monday as I did my first open water swim of 2023, it was around 10 and we were in for 20 minutes; it felt amazing to be back where I belong! It was also a good day in terms of teaching as I was seeing some great progress in my adult learners and even got to move one up to the next lane, I couldn't really ask for more.
---
Left to right – Denise, myself and Louise before going in the River Great Ouse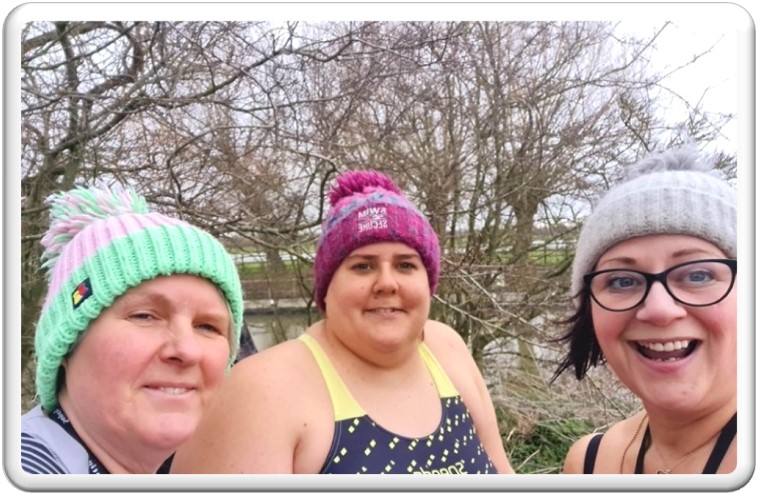 ---
My training had obviously picked right up both in the pool and in the gym by this point and I made the difficult decision to change personal trainer. My old PT was based at my old gym, which wasn't wheelchair/disability accessible, there were limited machines I could use, no hand-bike, no ski erg and the rowing machine had been broken for years resulting in me only really being able to build on strength, which I have done with great success, but I felt that wasn't what I needed anymore. On March 21st I had my first session with my new Personal Trainer at the gym I have been attending for a couple of months and it was fantastic. It wasn't until this session that I realised how much I had been missing out on by not having access to all of the cardio machines; for the first time in as long as I could remember I actually broke a sweat out in my personal training session! One thing that my new PT had commented on in terms of all my training is that I need to push myself out of my comfort zone; I am great at swimming distances and can swim for hours and hours without getting tired but when it comes to sprinting, 1, I hate it and 2, I am rubbish at it.
Somewhere within my training I needed to try and work on getting my heart rate up and keeping it elevated through a training session. So, the day after I decided to give it a go and tried adding some sprints to one of my distance swims for the week. I did my normal warm up focusing on a particular area of my front crawl stroke using drills and being self-aware of my stroke.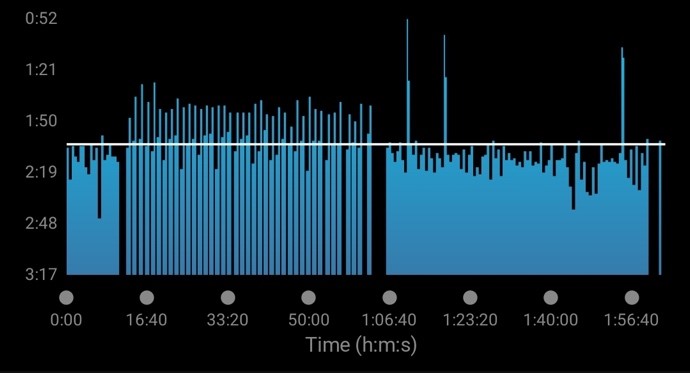 I then went into my sprint set:
Easy 50m
Medium 50m
Hard 50m
x13 (each 50m on 1min)
---
It was tough but I did it, I kept it under 1 minute for every 50m and it felt good to have a new challenge too. It was a reminder that sometimes trying something new is totally worth the effort and 2-hour nap afterwards – I hope to add this and similar to my regular swim sessions.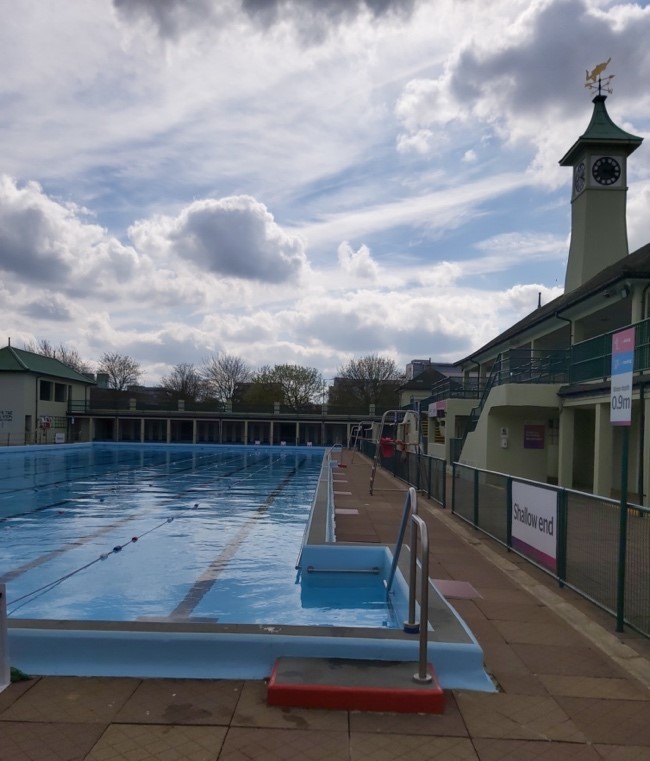 Saying I was shattered the next day was an understatement but the aim for the week was to start doing back-to-back longer swims, e.g., 5km on 22nd March and a further 5km on 23rd March and despite the exhaustion, I did somehow manage it.
The rest of the month was made up with swims, both indoors and outdoors, lots of smiles and some serious distance in the pool in preparation for the Peterborough Lido opening in April, which is where I am hoping to do a lot of my long swims going forwards!