The Wild Swim Project … Transforming the Mental Health & Wellbeing of Adults and Teenagers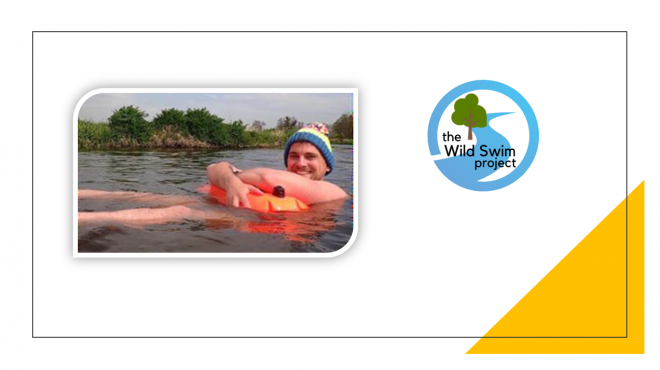 Our #BreakingBarriers project forms part of our continued commitment for promoting Inclusiveness, Integrity and Collaboration in swimming around the world; and here we share the inspiring story of how two STA open water swimmer coaches are transforming the lives of adults and teenagers with significant mental health, anxiety, and depression through the creation of The Wild Swim Project.
Since early 2022, STA Open Water Swimming Coaches' Paul Mackenzie and Jude Palmer have been running cold water wild swimming courses for groups of adults and teenagers with significant mental health, anxiety, and depression as part of The Wild Swim Project. The courses are delivered through their community interest company, called Embrace Adventures CIC.
Inspired by their own personal experiences of the positive impact of cold water and wild open green spaces on individuals' mental health, Paul and Jude created the Project for people who are considered vulnerable and who would not have considered open water dipping as an activity to support their positive wellbeing.
The Project harnesses the well-documented benefits from four distinct areas;
The physiological benefits from cold water immersion,
The rewards of time spent in nature specifically thought of as 'green spaces',
The social rewards from regularly meeting in an informal group of like-minded people and finally,
The benefits of gentle non weight bearing exercise.
---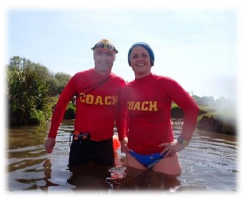 Key to the project's success has been the creation of a compassionate and safe environment by Paul and Jude, and their empowerment of individuals to try something new and allow them to meet a new challenge at their own pace.
Paul and Jude concurred; "The Wild Swim Project is a project designed to introduce people to the mental and physical health benefits that immersing in cold water, within the natural environment, brings. We want to give participants the skills and knowledge needed to build confidence and to encourage them to follow their own, safe, and supported, wild swimming journey. It is specifically designed to support those with mental health challenges."
"The courses focus on fun, enjoyment, learning and practising a new skill, with the groups rapidly finding swimming an activity that they can share together, that makes them feel good about themselves and which connects them with nature. From the act of buddying up with another swimmer and keeping an extra eye on each other while in the water, to helping share out the cake or make the hot chocolate while rewarming, these all create small acts of helping each other and actively participating in the group."
Paul and Jude also explained that the Project is a non-clinical model for addressing mental health challenges that is based on behavioural activation theories. The coaches said: "Where participants have been under the support of clinicians, they have observed an immediate calming effect, often with depressive symptoms reducing and self-harm reducing or stopping. The project has given participants a 'purpose', a significant increase in their positive well-being, improved confidence, and a 'connection' with something positive. In summary achieving results far beyond their expectation in a very a short time period."
"Evaluation metrics show this is transforming lives over the short and longer term. Formal evaluation metrics have been used to measure 'happiness levels', life satisfaction' and levels of 'anxiousness' for participants. These show great improvement across the duration of the project and where a regular swimming habit has been established an even greater positive impact," the coaches confirmed.
---
---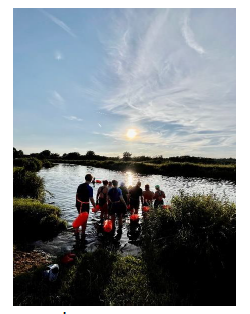 So far, over 100 participants have enjoyed participating in the Wild Swim Project. 60 of these have joined a 4-session course, whilst 48 have had a shorter programme. Course participants include adults referred via GP's and mental health charities as well as teenagers receiving support from the local NHS Child and Young Person Support team and broader NHS teams.
"All the bad thoughts trickled out of my body and into the water, I got out a calmer person."
"The course has inspired me to think of the future. I am encouraged that I will feel better and that it is okay to let people help. I have even applied for a job – as my mental health is significantly better."
Paul and Jude said: "The changes we have seen in people that we have supported have been remarkable and in many cases life changing. Immersing into wild water, connecting with others and with nature, supported by us as experienced, qualified Open Water Coaches has the potential way beyond the sum of its parts.'"
Speaking about The Wild Swim Project, Claire Hickman Deputy General Manager Surrey & Borders NHS, Children and Young People's Services, said: "We had young people who had previously struggled with self-harming, either stop altogether or significantly reduce incidences."