Becoming a swimming teacher is a fantastic career path for those who are looking for a rewarding, active and challenging role.
With flexible teaching hours to fit around your lifestyle, you'll enjoy the satisfaction of a work-life balance whilst teaching an incredible and important life skill.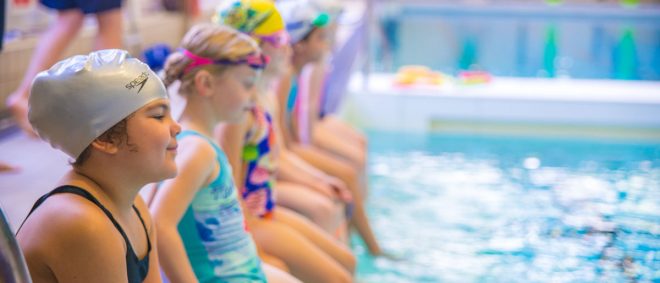 The STA's International Swimming Teacher course provides learners with the knowledge and practical skills to teach swimming in a learn to swim environment.
Course Specification    Find a Course
Looking to Tutor this course? Click here for further information.
×
Tutor this Course
In order to apply for international tutor status, applicants will need to complete the STA International Course Tutor Application Form, be occupationally competent and have practical experience in the course they are applying to tutor.
In order for a status to be granted, applicants must:
Hold the accepted end user qualification in the tutor status being applied for:

STA Certificate in Teaching Swimming (or accepted equivalent)
STA Award in Aquatic Teaching – Baby and Pre-School Swimming (or accepted equivalent)
STA Award in Pool Lifeguarding (or accepted equivalent).

Provide evidence of experience within tutor status being applied for:

Provide a witness statement of practical teaching hours for non-swimmers through to advanced swimmers
Provide a witness statement of practical teaching hours for baby and pre-school swimming lessons
Provide a witness statement of acting / working as a pool lifeguard.
Tutors are required to submit a 1 hour video of delivery on their first course. The video will be moderated by the STA to ensure all procedures and expectations are met. STA reserves the right to remove any tutor status if procedures or standards are not fulfilled.
Upon approval, applicants will be set up to register and administrate unregulated courses via STA Online, with full guidance detailing the process.
Applicants must ensure they have the most up to date international course e-manual(s), available to purchase from the STA Swim-Shop.
Download International Tutor Application Form
Email the completed application form, copies of relevant qualification certificates and evidence of experience to unregulated@safetytrainingawards.co.uk.
This course is aimed at people who would like to become a swimming teacher, there is no previous swimming teaching experience required. The course covers teaching adult swimmers as well as children.

Learners are required to teach a range of swimmers from non-swimmers to advanced swimmers throughout the course.

On successful completion of the course, learners will be issued with a STA International Swimming Teacher Certificate.

On successful completion of the course, learners will:
Understand the role of a swimming teacher
Understand and be able to plan swimming lessons
Be able to produce a scheme of work and lesson plan
Be able to teach swimming lessons to non-swimmers, beginners, improvers and advanced swimmers
Be able to teach essential swimming skills
Be able to teach the four key strokes
Be able to teach advanced swimmers rescue and survival skills including water safety skills
Understand and be able to evaluate a swimming lesson
Understand the different types of swimmer
Understand swimming teaching strategies and methodology
Understand different methods of communication
Know the hygiene and safety requirements for swimming lessons
Understand the scientific principles relevant to swimming.
In order to attend the course, learners must:
Be 16 years old at the time of the assessment
Hold STA membership.
It is recommended learners undertake a safeguarding course applicable to the country they are working within.
Learners will be assessed on their theoretical knowledge and practical teaching
Learners must correctly answer 7 out of 10 verbal questions, complete 1 lesson plan and 1 scheme of work to the satisfaction of the tutor
Throughout the course, learners will undertake practical teaching on a range of swimmer, from non-swimmers to advanced swimmer
For the practical assessment, learners are required to teach a 30-minute swimming lesson to a small group of swimmers. The lesson must be taught independently by the learner without prompting or guidance from the tutor.