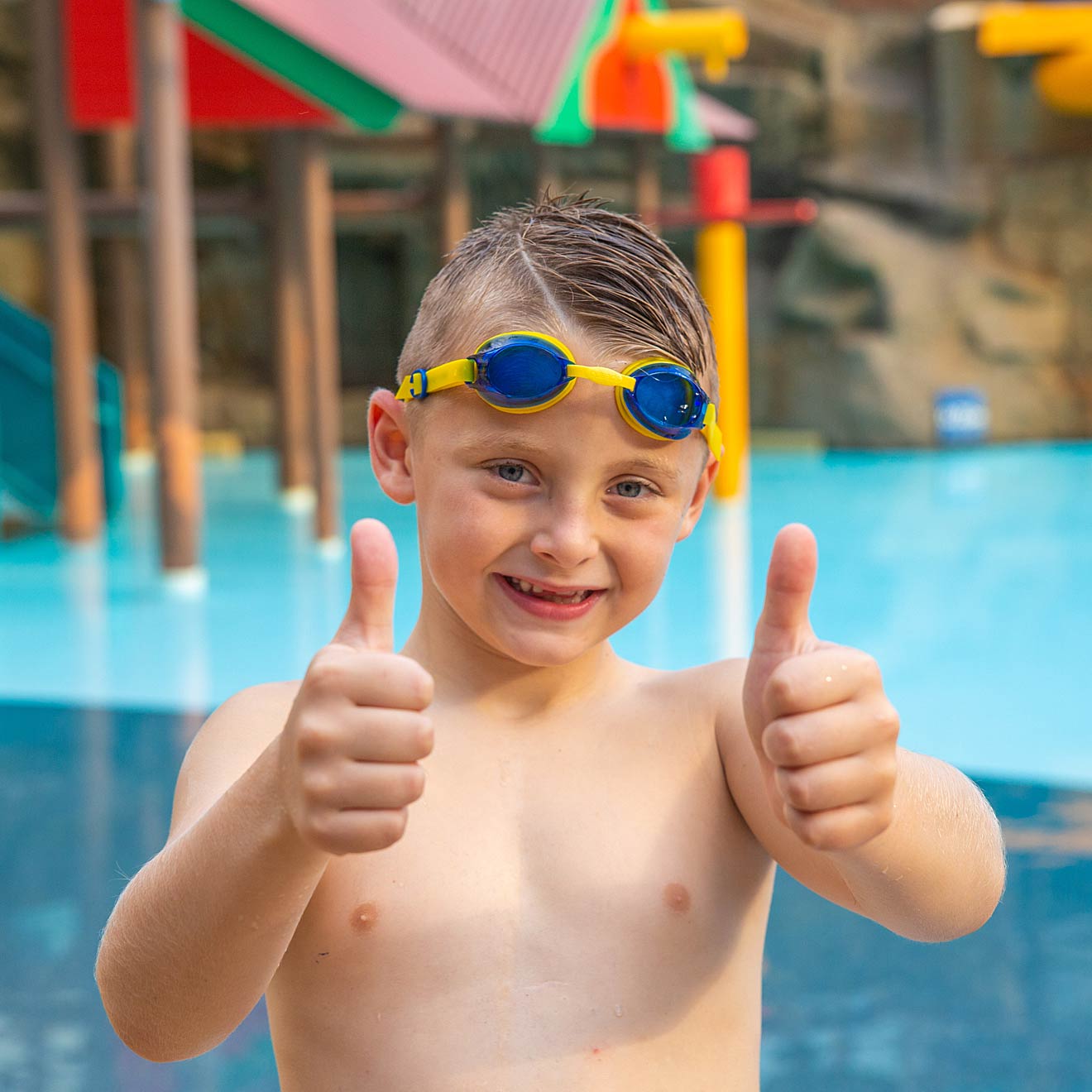 8 Years Old
Halifax, West Yorkshire

Cori is a cheeky chappie who has been through a lot in his short life, namely major heart surgery.
But he is not fazed, he simply gets up and gets on with it—he has such a positive energy and bubbly personality. He loves swimming too, and more importantly it helps him with his pain and muscles from hypo mobility.
Learn More About Cori
What are your hobbies and interests?

Skiing, rugby, swimming and football.

What's a fun fact about yourself?

I am funny and cheeky and love to have fun, from dancing to singing and making jokes.

What three words would you use to describe yourself?

Funny, kind, and loveable.

What do you want to be when you're older?

I would like to be an electrician.

What is your biggest achievement?

Having my heart fixed. I've had a lot of operations including major heart surgery. It was a hard time, but I feel so much better now.

Who is your role model?

My mummy.

Why and when did you decide to learn how to swim?

My mum decided to take me swimming as I had a huge fear of water when I was younger. It's important to know how to swim in case you fall into water and don't know what to do. Water can be dangerous if you don't know how to swim or how to help yourself in difficulty. It also helped me with my hypo mobility and muscles.

What were your first experiences with swimming?

Clinging on to the lady in the pool as I was very scared, but she was really nice and helped me to learn to swim. I love the water now and can't wait to go swimming again!
Why do you think it's important to learn how to swim?

Everybody should learn to swim so that you don't drown. If everyone learned to swim, they can help people that might get into danger.

As a role model for other young people, what water safety advice would you give to others?

Please learn to swim—it's important and helps you to stay healthy!

What's your favourite swimming stroke?

Front crawl.

What makes you a good water safety ambassador?

I love swimming and helping others!

What advice would you give to those who may be thinking about learning to swim?

Never give up if—you don't like, it just keep trying.

What would you say to parents to get their children swimming?

It's very important to teach your children about the safety of water and it's a very important life skill that we will all need at some point in life. My mum put me into swimming lessons so I could have a skill for life; all children like me should have this chance.

Do you have any ideas on what you'd like to improve in your local area to increase water safety knowledge?

Maybe an outward bound water expedition.