'Wild Swimmers' Urged to Take Safety Precautions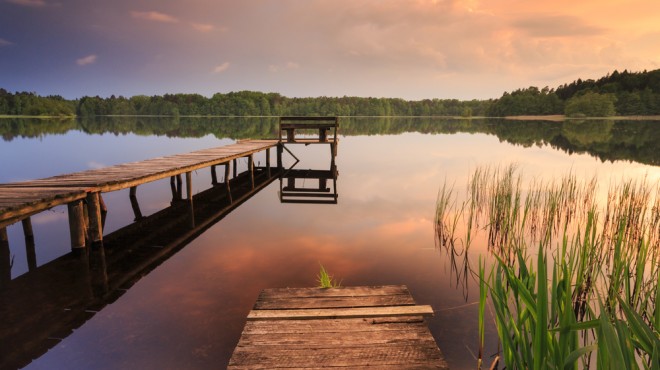 A leading open swimming expert has called for 'wild swimming' enthusiasts to follow safety procedures and to undertake appropriate training to keep themselves safe in the water.
Garry Seghers, Qualifications Development Manager at STA, said unlike taking part in organised open water swimming events, 'wild swimming' is usually spontaneous and unorganised, which could result in participants putting themselves at risk.
"This is a real concern," says Garry, an experienced open water swimmer who last year took part in an English Channel relay. "It is important to remember that being a good swimmer in the pool does not make you a good open water swimmer, so we have to get across the safety messages to those who are planning to try it out, especially if they plan to go off on their own."
In his role at STA, Garry and his team launched the UK's first nationally accredited Open Water Swimming Coaching qualification in 2013 – and now as an extension to this training portfolio, STA is set to launch a standalone rescue qualification for those involved with supervising open water activities.
"While I welcome the fact that more people want to experience the freedom of swimming outdoors in water courses, there have to be sensible precautions in place," says Garry.
"My concern is over people who enter water courses without taking any real measures to ensure they keep themselves safe."
He said he enters organised open water swimming events that are all risk assessed with appropriate safety measures in place.
Some events require the compulsory wearing of wetsuits, using tow floats or a Restube (a body belt with inflatable tube and small CO2 cylinder to inflate in an emergency), and providing a medical certificate to prove fitness, these strategies have helped to maximise safety among participants.
Safety cover and first aid facilities, such as spotters along the course; support canoeists, body boarders and stand up paddle boarders; rescue craft; and medical stand-by teams have also added to the safety tally.
"There has been a huge growth in open swimming in the UK over the past few years, some of which attract huge numbers of swimmers," says Garry.
"By understanding the dangers, being mindful of the problems that can occur and being precautious, there is no reason why more of us cannot enjoy safe swimming in rivers, lakes and the sea."
For further details on STA's new rescue qualification for those involved with supervising open water activities, please contact us.