North East Derbyshire Awarded Swim Academy Status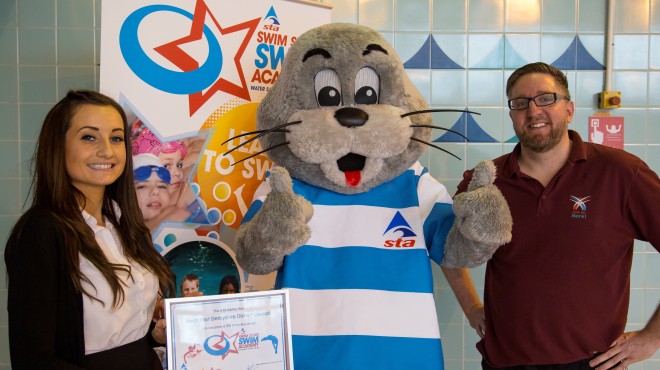 Learner swimmers across North East Derbyshire are set to benefit from improved swimming provision with the introduction of a pioneering new swim academy from STA, the world's largest swimming teaching and lifesaving organisation.
North East Derbyshire District Council will be working in partnership with STA, to launch the new academy model at its three leisure centres in Dronfield, Clay Cross and Eckington, from March 2015.
Named the STA Swim Stars Swim Academy, the programme aims to raise standards of swim teaching across the county by introducing a single teaching system and a standardised programme for swimming lessons through STA's International Learn to Swim Programme (ILSP).
Through ILSP, learners will be awarded at every level of progress with STA's colourfully designed certificates and badges. Children who enrol into the Academy will also be given a 16-page Success Tracker so they can follow their own progress.
As the Academy grows, the programme will also introduce several new exciting courses such as the Junior Lifeguard Academy and Junior Medic.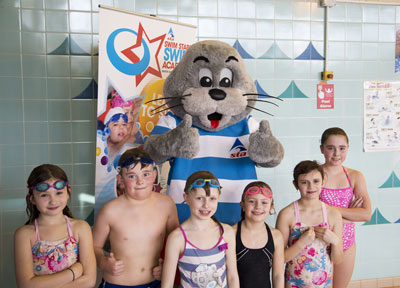 Zoe Cooper, STA's Head of Accounts, said that the Academy is a proven swim model, and will result in improved swimming provision.
The successes of our other academies speak for themselves so we are very excited to launch this brand new programme in North East Derbyshire.

Learning to swim is a vital life skill that all children should be given the opportunity to learn. Our tried and tested swim programmes will ensure they become confident swimmers who know how to stay safe in and around water.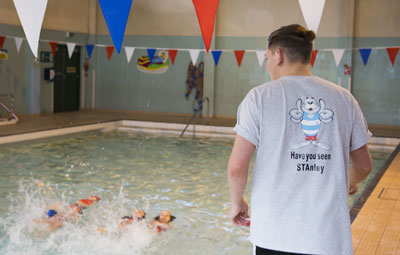 Welcoming the launch of the new academy programme, Stephen Birds, N.E.D.D.C. Swimming Development Officer, said: "We are really pleased to be launching the STA Swim Stars Swim Academy across our leisure sites with the support and expertise of STA.
"STA's professionalism, enthusiasm and commitment for our swim programme has been impressive, and we now look forward to improving and further expanding the swimming provision we can offer within our facilities."
The STA Swim Stars Swim Academy, which launched officially on 2nd March to coincide with the new block of swimming lessons, will operate at:
Dronfield Sports Centre, Civic Centre, Dronfield S18 1PD
Sharley Park Leisure Centre, Market Street, Clay Cross, Chesterfield S45 9LX
Eckington Swimming pool, Gosber Street, Eckington S21 4DA
STA already runs successful academy swimming programmes in Kilmarnock, Cornwall, Shropshire, Wolverhampton, South Staffordshire, Tewskesbury, London, and Rochdale and there are plans for further council-run swim schools to convert in 2015.
For further information visit http://www.ne-derbyshire.gov.uk/leisure-culture/leisure/swimming/.