Swimtime Yorkshire Teacher Success!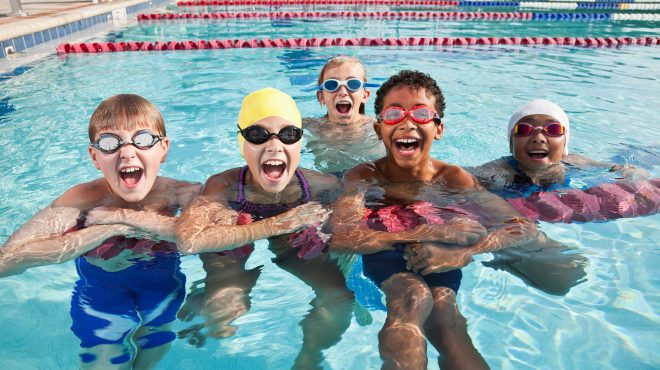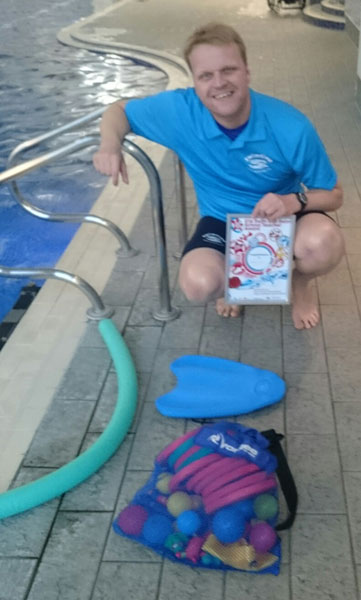 STA is delighted to announce that the winner of this season's Swim Star Teacher Award is Matthew Rudd, a swimming instructor from Swimtime Yorkshire!
Swimtime Yorkshire franchisee owner, Samantha McCabe, submitted the nomination for Matthew, which described in detail why he is a great swimming teacher and worthy of this award.
Samantha quoted: Matthew is an energetic teacher who gives 110% to his learners. He puts in extra time and effort not only for his beginner swimmer's but extra sessions for those who are trying to achieve Bronze, Silver and Gold awards. During school holidays he has personally offered additional sessions to those who are experiencing problems achieving their goals. Matthew is a team player in his role at Swimtime and offers advice to new teachers he works alongside with.
She was keen to celebrate his inspiring work and we were equally enthusiastic to present him with this award. Zoe Cooper, STA's Sales & Marketing Director, said, We set up the Swim Star Teacher Award to celebrate the hard work from STA swim teachers and what a great example Matthew has set. We are thrilled to have such committed teachers like Matthew who have gone the extra mile to ensure their learners achieve the very best. Well Done Matthew!
Upon receiving the award, Matthew was very surprised to have been nominated for the award, however once it had sunk in, he informed us of how proud he was. He stated:
Swimming is my family obsession, and I'm getting as much joy, if not more, from seeing young kids grow into confident, gifted swimmers who are safe, strong and determined, as I did when I was training and competing as a kid myself. We teach a life skill, far more than we teach a sport or a hobby, and so we have a vital and important role to play in shaping a kid's life and reassuring parents of their safety. I am privileged to be doing this for a living every day.

This award will hopefully help me become an even better teacher and motivate me even more to get as many kids around Hull and East Yorkshire swimming strongly and happily as I possibly can. I'm very touched by it.
---
If you would like to be considered for our next Swim Star Teacher award to support the Swim Star Swim School programme, then please send us in no more than 200 words:
Information about your swimming classes
Your achievements and stories
A photograph
Two (or more) testimonials from the mums and dads of your little swimmers
Anything else you think will make you stand out from the rest!
Winning testimonials and the winning teacher's profile will be used on the STA website, as well as being featured in the Swim & Save e-Zine, in SwimBiz and on our social media pages.
The winning teacher will also receive a special Swim Star Teacher certificate. Achieving the award also gives you a great local PR opportunity!
How to Submit?
Send the nominated teacher's name and contact details, name of swim school, where your/their swimming class is based and all your entry materials to marketing@sta.co.uk.