STA Goes Quackers in Shrewsbury to Mark the Start of 2016 National Water Safety Week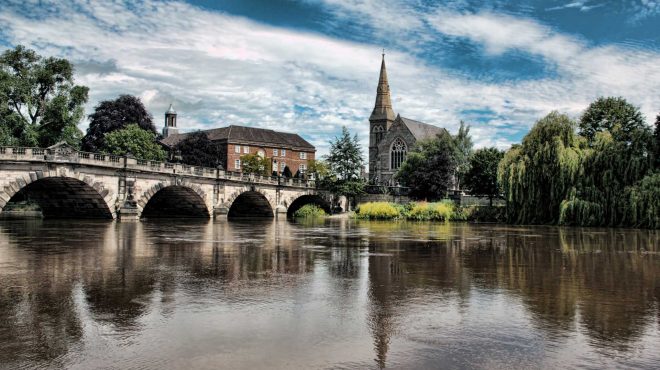 STA, the UK's leading educational water safety charity, will launch 1,000 ducks into the River Severn at The River Festival in Shrewsbury next month to mark the start of the charity's annual water safety week.
Shropshire's very own Zoe Cooper, a member of synchronised swimming act Aquabatique which made it to the finals of Britain's Got Talent, will be among the team releasing the orange ducks from the Sabrina boat for the festival's fun duck race.
Zoe, who is also a Director at STA, said: It's so exciting to be part of this fantastic annual festival in my home town and for STA to be a partner at the event.
It's timely that STA's second annual National Water Safety Week kicks off at the same time, when we'll be holding events across the country to highlight how people can stay safe in and around water.
With more than 200 schools and swim schools taking part in the campaign, it promises to be a great week, and we're looking forward to kicking it all off in Shrewsbury.
Zoe and the team, which will include STA's President, Richard Timms and STA's CEO, Dave Candler, will also be joined by the organisation's lovable water safety mascot STAnley, who will say hello to youngsters and their families.
The annual River Festival is run by volunteers from The Shrewsbury & Shropshire Waterways & Leisure Group whose primary aim is to ensure that, by working in partnership with other agencies, the river is well maintained and cared for, so that it can be enjoyed as a safe and enjoyable environment by the local community and visitors to the town. Last year's event attracted over 8,000 people.
STA's free-to-enter duck race begins on Sunday, June 5th at 13:30. To claim a free duck, simply go along to the STA stall in The Quarry Park and ask for a ticket!
During the day STA will be handing out Water Safety advice whilst also hosting a variety of free activities – including face painting, hook-a-duck, first aid demonstrations from STA's Junior Medic programme and a Water Safety Pledge photo booth where visitors can make their #WaterSafetyPledge and share it online.
Children can also get their hands on balloons, wrist bands, water safety leaflets and quacker whistles. It promises to be a really fun day – and noisy with the quackers which we want everyone to blow as loud as they can when the duck race is going on! There will also be prizes for the first three ducks past the finishing line, said Zoe.
The first prize for the winning duck is an amazing overnight stay at Alton Towers' Splash Landings Hotel for four with theme park passes for two days. The second prize, courtesy of Swim with Style in Shrewsbury, is 5 months' worth of free swimming lessons and the third prize is a £50 voucher to spend on Konfidence swimming products.
We encourage as many people to come down to the Festival as possible and join in with all the activities, while learning from STA the importance of learning to swim and water safety, added Zoe.
Visit The River Festival's website for more information about the day and what else is on.