STA Extends its Partnership with China's Family Box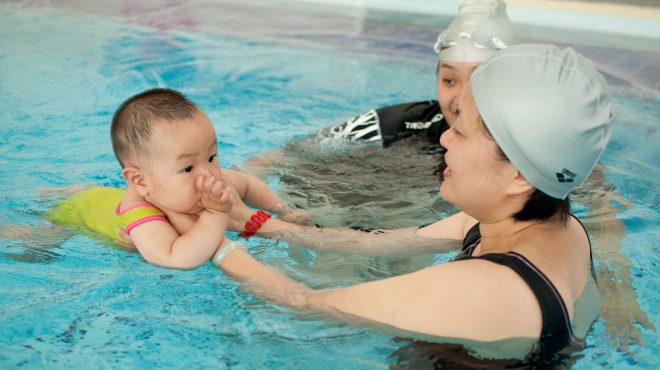 The biggest provider of baby swim lessons in China has renewed its partnership with STA by signing a new five-year deal for the organisation's specially devised infant swimming programme.
Family Box first worked with STA in 2009 to implement the innovative baby and infant swim programme at a pool in Beijing.
Now, thanks to the success of the partnership, Family Box, which is supported by the Chinese government, has expanded to 7 centres in Beijing, Shanghai, Shenzhen and Qingdao, and is looking to grow its baby swimming lesson programmes further across China.
Thousands of infants take part in the STA/Family Box swim programme every week, taught by more than 70 trained swimming teachers.
The company launched its baby swim lessons after it worked with STA, which adapted its programme and teaching methods to suit Chinese culture.
Zoe Cooper, STA's Sales & Marketing Director said she was delighted that the partnership would continue.
Family Box's STA baby swim programmes have been an unqualified success, she said.
As an organisation, we worked very carefully in the early days to ensure that the programme fitted Chinese culture and life because it's not usual practice for children to learn to swim until they are older. The traditional method of teaching baby swimming in China is using neck rings. Through the STA, Family Box has brought the international method of teaching baby swimming to China, with children benefiting from our STARFISH & STAnley award programmes.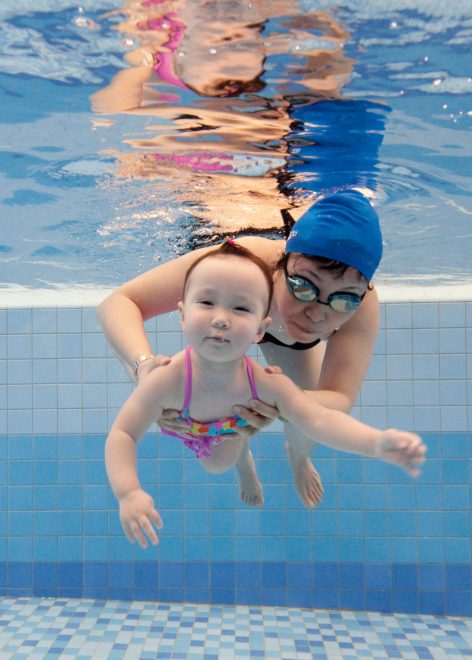 Zoe added: It was vital that we were sensitive to parents' needs because many were nervous of allowing their baby to go into a pool with them, but baby swim lessons are slowly becoming the norm in China, thanks to the excellent work that Family Box is doing.
Anita Sharma from Family Box said; We are delighted at the excellent response we have had from the families of China to STA's learn to swim programme. The Family Box swimming department is going from strength to strength and we will shortly be introducing more of STA's swimming schemes to our programme of lessons.
Family Box is also currently in the process of opening a training centre, China International Swimming Teachers Association (CISTA), which will make STA's training programme available to all in China. Anita said: This is an exciting project and with the help of STA UK we hope to launch this in the summer of 2016.
With Family Box's own charity UNILUV, we also provide swimming lessons for disabilities, and will be looking to expand our training services further with the provision of disability training.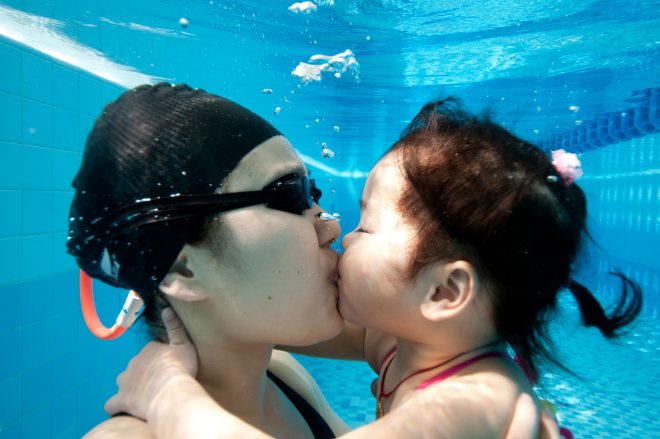 Also new for Family Box this year is the very first Montessori Nursery, called the 'Family Box Tong Yuan' which is due to be opened in September 2016, confirmed Anita. With specialist staff from the UK this is another excellent international service being provided by Family Box China for the people of China.
Anita said: 2016 is an exciting time for Family Box with expansion into new ventures and plans to open more centres over the next few years.