School PE Company to Deliver STA's New School Swimming Academy Programme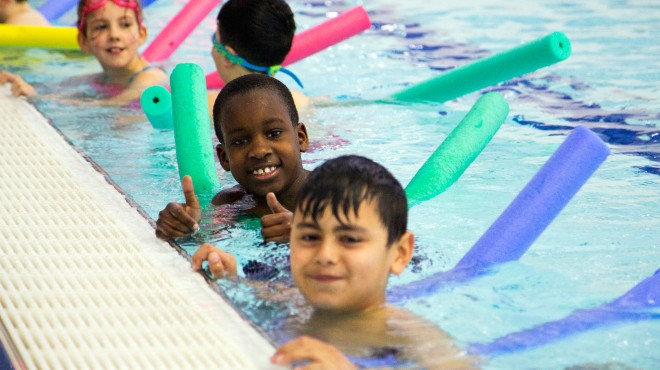 A company that provides Physical Education support to primary schools across the UK has signed up to the STA's new School Swimming Academy Programme.
Teach, Learn, Grow – Physical Education, says joining forces with STA will enable it to broaden its services to schools.
The Academy programme will be added to the organisation's PE portal – an online PE resource for primary schools that provides teachers with planning and delivery aids, including videos, photos and drawings, as well as a unique assessment system, which tracks a child's progress and achievement from reception to year 6.
Colin Booth of Teach, Learn, Grow – Physical Education, said when it researched options to add swimming resources to its portal, it had no hesitation in selecting the STA School Swimming Academy programme because it aims to improve the quality and standard of school swimming lessons, and incorporates key lifesaving and water safety skills at every stage of the programme.
The STA were the only people we wanted to work with, he said. The School Swimming Academy is a fantastic resource and fits perfectly with what we are doing with other areas of the PE curriculum.
We think the assessment model is first class. Not only is there a clear level set out to meet the National Curriculum guidelines to level 5, the structure of the awards also allows easy tracking of progress, which is equally important.
I would like every adult who teaches, or is involved in teaching primary swimming to be qualified. To me, it is imperative that children learn to swim and, as such, the adults responsible for teaching them have to be the best they can be. If we can support them along the way, then that's a bonus.
The free STA School Swimming Programme was launched by STA in April and is a standalone programme that does not impact upon or conflict with what learners achieve in their private swim lessons outside of school.
The programme features eight achievement awards, meets national curriculum requirements in relation to strokes and distances, and aims to ensure that youngsters become well-rounded swimmers.
Unlike other award schemes, the eight-stage programme encompasses skills in strokes, distance, lifesaving skills and water safety, and encourages learners to go beyond the requirement to be able to swim 25 metres by the time they leave primary school.
It also offers certificates, which show the outcomes for each level, plus 'well done' certificates and stickers to help keep struggling learners motivated.
Zoe Cooper, STA's Sales and Marketing Director, said: We are very pleased that Teach, Learn, Grow – Physical Education has recognised what a fantastic resource our School Swimming Academy Programme is. By enabling its growing number of schools to have access to our newly devised swimming scheme, learners will be taught swimming and water safety to the very highest of standards.
For further information visit the School Swimming Academy Programme webpage.
Full details of the Teach, Learn, Grow – Physical Education resource for primary schools can be found at tlg-pe.co.uk.