National Water Safety Week 2016 – A Special Thanks From STA's CEO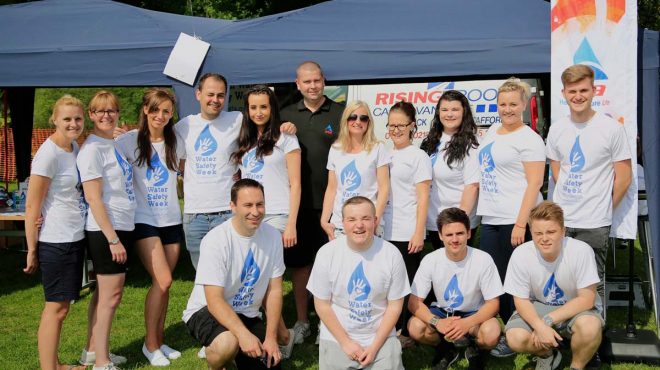 Thanks to everyone who supported our 2016 National Water Safety Week in June. The week started out with the Duck Race at Shrewsbury River Festival, to coverage on BBC Breakfast News and Sky News, with interviews on over 200 different national and local radio stations.
With more than 250 swim schools taking part too, teaching thousands of children water safety throughout their lessons this week; we can safely say the message on the importance of education reached millions of people during the campaign. And, while awareness is important all year round, we have hopefully gone some way to help prevent drownings – if only one person is saved from hearing about cold shock or the dangers of swimming in unsupervised waters, it will have been worth it.
I would also just like to say thanks to all the STA staff – they have all worked incredibly hard in the lead up to this campaign and all week – and to everyone who made a #WaterSafetyPledge and downloaded a copy of our new water safety booklet for children. The support has been incredible.
Special thanks also to the families who bravely took part in our video and shared their heart-breaking stories. It was a very powerful and emotional watch and makes you see the reality of why its so incredibly important to teach children about water safety.
Finally, I would like to say a huge thank you to Beckie Ramsay at Doing it for Dylan for her dedication and continued support – she is one very special lady. Her help in raising awareness has been immeasurable, and not just for STA's campaign but for all the inspirational work she does freely with schools and with the fire brigades every single day.