Founder of H2Open Magazine Qualifies as STA Open Water Swimming Tutor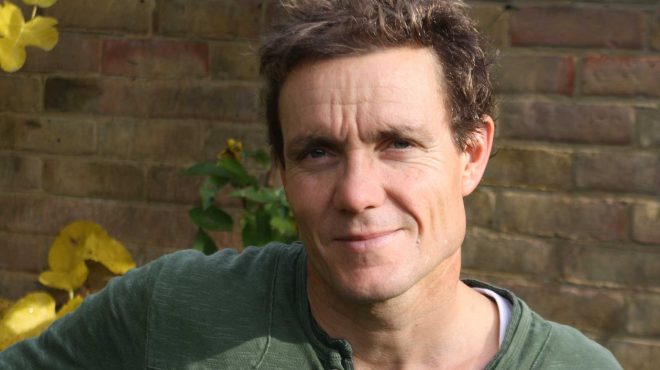 We are delighted to confirm that Simon Griffiths, founder and publisher of H2Open magazine, successfully qualified as an STA open water swimming tutor this month.
On qualifying, Simon said: I did the course because as the founder and publisher of H2Open, and being passionate about open water swimming, I love learning about all aspects of the sport and finding new ways to make it accessible to ever more people.
In 2013, STA became the first awarding body to create a nationally accredited Level 2 Open Water Swimming Coaching qualification that is designed to help give swimming teachers, aquatic and triathlon professionals the specialist skills needed to coach swimmers in an open water setting.
Dave Candler, STA's CEO and a keen open water swimmer himself, said: Open water swimming remains one of the fastest growing mass sports in the UK, and we are passionate about making our accredited qualifications available to coaches who teach open water swimming in an open water setting.
It's about professionalising the industry and improving teaching standards, added Dave. And, this is why it is so important to have someone like Simon, an influencer who writes authoritatively on open water swimming through H2Open, experience STA's course first-hand and gain further insight.
To support the coaching qualification STA also offer a STA Level 1 Award for Pool to Open Water Swimming Coaching. Dave explains: This accredited qualification provides the 'stepping stone' to the level 2 award; it gives candidates from a non-swimming teaching background i.e. water skiing, snorkelling and triathlon trainers, the preparatory open water swimming and stroke analysis knowledge needed to take on the advanced level 2 coaching award.
Equally, swimming teachers keen to take the first step towards teaching open water swimming will be interested in the STA Level 1 Award for Pool to Open Water Swimming Coaching. The course has been specially designed to help teachers prepare individuals for open water swimming in a swimming pool setting. This includes everything from helping triathletes work on their stroke technique to showing individuals how to swim in a wetsuit and how to regulate their breathing.
Simon added: STA's open water swimming course rightly focusses on safety and helping swimmers transition smoothly from the pool to open water. As the course continues to evolve, I'd like to see it expand its coverage of the non-competitive side to open water swimming.
Dave said: We are delighted to have Simon as an STA tutor. He is a highly experienced open water swimmer and expert commentator on all aspects of open water – his knowledge and experience is invaluable and will serve to help us further develop the course as it grows.
For further information on STA's full range of open water swimming qualifications, see: