Baby and Pre-School Swimming Teaching Goes to Another Level with STA and Birthlight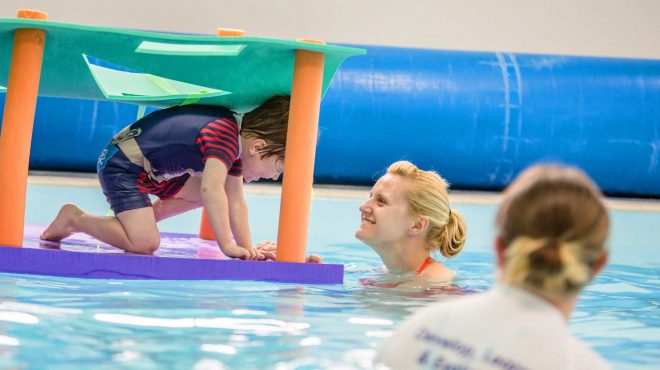 Two of the UK's major bodies involved in baby swimming teaching, STA and Birthlight, have announced today the launch of a new Level 3 Diploma in Aquatic Teaching – Baby and Pre-School.
The Level 3 Diploma will be accessible to all baby and pre-school swimming teachers later this year who want to further their knowledge and take their lessons on to a higher level.
The qualification, which has been accredited by STA in partnership with Birthlight, has been developed by a working group consisting of several top UK baby swimming experts to ensure its academically and technically the best, addresses the needs of the market and follows best practice guidelines, including the PAS:520 document Safeguarding 0 to 4 year old children within the teaching of swimming.
Kaylë Burgham, Technical Manager for Aquatics at STA, who are the leading provider of baby swimming teaching qualifications in the UK, qualifying many hundreds of new teachers every year, said: With Birthlight, we've created the Level 3 Diploma in response to requests from our members who feel passionately about furthering their knowledge.
She said: Francoise Freedman, the founder of Birthlight, is considered one of the world's leading experts on baby swimming, and using their unique holistic approach we have together combined our knowledge and all our experiences to create a first-class Diploma for baby and pre-school swimming teachers.
The 4-day course will cover advanced technical knowledge on baby and toddler development; adult and child interactions and communication; and sensory development and awareness. Underpinning this will be Birthlight's gentle approach to early swimming.
Kaylë added: Using the latest in child development and scientific research, the STA accredited course will also look at the reason why we do what we do as baby and pre-school swimming teachers and how we can use this knowledge to improve our lessons and support adults in the way they connect with their children within the aquatic environment.
Francoise Freedman, Birthlight's Founder said:
This Level 3 Diploma opens a new phase in the long standing partnership between STA and Birthlight to ensure leading excellence in the teaching of aquatic skills for the early years. Close parent-infant bonds, including for those with additional needs, lifesaving skills and pioneering early swimming techniques are combined to promote young swimmers life-long enjoyment of water.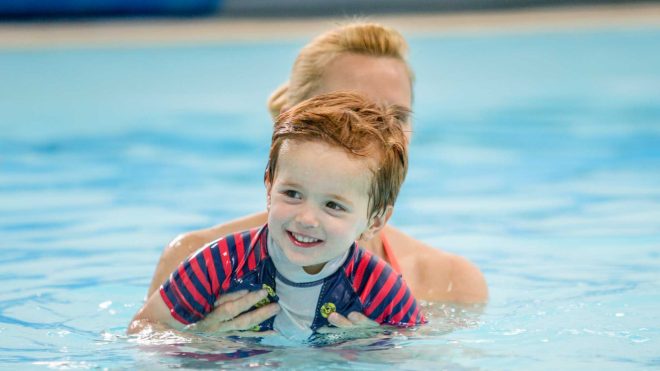 The first Birthlight Diploma courses, accredited by STA, will be available to all baby and pre-school swimming teachers later in 2016. STA is currently organising venues across the UK to run courses – you can register your interest online to attend one of these courses later in the year.
Special thanks also to all the members of the baby and pre-school swimming working group – Ali Beckman (Puddle Ducks), Jo Wilson (Swim Works) and Philomena Geary (1st Swim School), and of course Francoise and the team at Birthlight – who all freely dedicated their time and expertise in the creation of this Diploma, said Kaylë.
Ali Beckman, Technical Director at Puddle Ducks Franchising Limited, said: The STA/Birthlight Diploma will take teaching baby and pre-school swimming to the next level, allowing teachers to enhance their already extensive knowledge. The syllabus truly focuses on the well-being of the baby and pre-school child to aid a confident, enjoyable and independent swimming ability.
Jo Wilson, Director at Swim Works, said: The current STA level 2 baby and pre-school qualification provides a practical and well rounded 'foundation' level of learning. But, it is a natural progression for any experienced swimming teacher to want to professionally develop. And now they soon can with the new STA/Birthlight Diploma, which will take their knowledge and skills to the next level. This fantastic announcement will help shape the future of pre-school children learning to swim – it has been a privilege to be involved in its development.
Philomena Geary, Director at 1st Swim School, said: The new level 3 diploma is an exciting initiative. I am keen to get this out there for all teachers who have a thirst for knowledge and a desire to continuously question what, how and why they approach their particular teaching methods for these most special age groups in terms of physical, mental and social development.
An initial copy of the course requirements and pre-requisites can be downloaded here (these may be subject to change).
Kaylë, with Francoise will also be speaking in more detail about the Diploma at STA's National Conference on 1st October 2016.