STA Wales Promotes Free Welsh Awareness Training for Swimming Teachers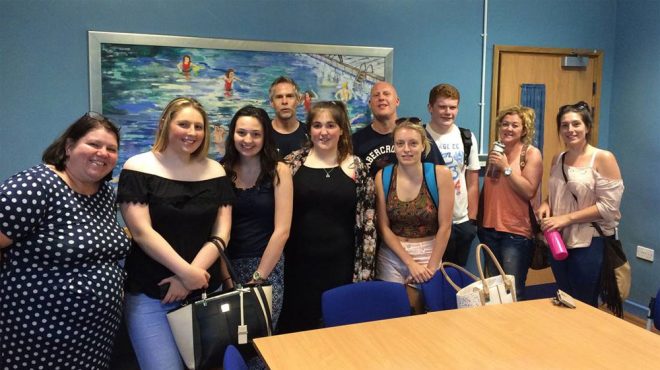 In partnership with Newport Live Trust and Mentre laith Cymru, STA Wales has successfully piloted a new training programme designed to help swimming teachers integrate the Welsh language into their swimming lesson programmes.
STA's regional manager for Wales, Russell Sparks, arranged a free Welsh Awareness Training session recently in Newport, with the aim to promote the use of the Welsh language in swimming lessons across Wales.
He explains the importance of the training: Since the introduction of the Welsh Language Act 2010, and with the majority of school children being educated through its home language, it is greatly important to keep the learning/teaching style consistent and most importantly comprehensible for learners to promote greater development.
During the training sessions, STA swimming teachers are taught key phrases, instructions, and the history of welsh and national identity.
Zoe Cooper, STA's Sales and Marketing Director said, It is absolutely fantastic that Russell has set up these training sessions to integrate the Welsh language in swimming lessons. Tailoring teaching styles to meet the needs of learners, whilst also offering swimming teachers the opportunity to learn a new language is outstanding.
Russell added: This first pilot went really well and received such positive feedback. I'm now looking forward to arranging more training sessions to meet the demand of Welsh language teaching so that we can aid better communication in the pool.
If you would like to attend an upcoming training sessions, please visit our seminars search on the STA Search facility.
Alternatively, if you are interested in running your own Welsh Awareness Training session, please contact our Welsh office.