STA Makes a Splash With Alton Towers Resort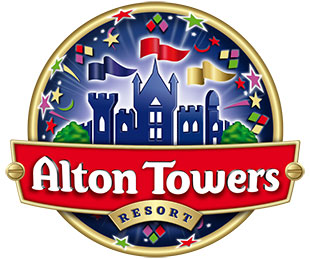 STA will be making a splash at the Alton Towers Resort next month, when the association's new Octonauts branded swimming awards will be introduced to young guests visiting the Alton Towers Waterpark, located within the resort's Splash Landings Hotel.
This announcement follows STA confirming in October a new licensing partnership with Octonauts, the popular British children's television series, produced by Silvergate Media for the BBC channel CBeebies. Soon after, STA launched a new range of branded swimming awards for children aged 2-7 years.
STA, now working with the Alton Towers Resort, is a natural progression because of their own partnership with the Octonauts attraction within the theme park's CBeebies Land and with the upcoming new CBeebies Land Hotel, which will feature Octonauts-themed rooms. This theme can now be seamlessly carried through to the Alton Towers Waterpark, with young guests given the opportunity to achieve Octonauts branded swimming certificates and badges from STA during their stay.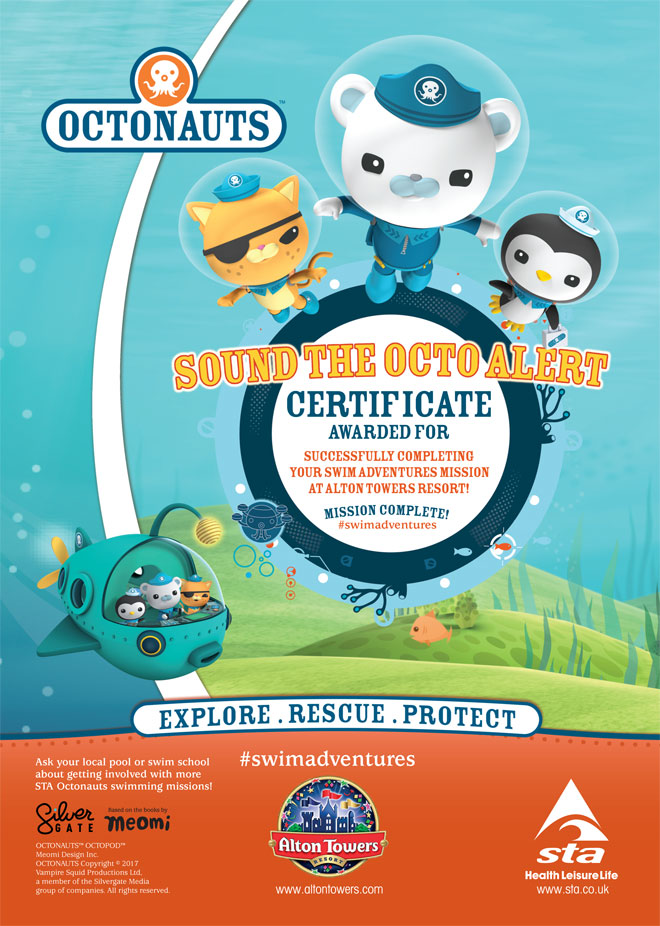 In preparation for the official launch in the February half-term, swimming teachers at the Alton Towers Waterpark have successfully qualified as STA Level 2 Baby & Pre-School aquatic teachers.
Zoe Cooper, STA's Sales and Marketing Director said:
We are very excited to be working with the Alton Towers Resort – the swimming awards programme is a perfect fit with the resort's own long-standing connection with Octonauts. Plus children love the characters and enjoy watching them exploring the oceans, so it will be great for them to be rewarded for their own swimming adventures at the Alton Towers Waterpark. Receiving a Captain Barnacles and Kwazii branded certificate and badge will be a memorable memento from their visit to the Alton Towers Waterpark.
The new Octonauts swimming lessons will be promoted to Alton Towers Resort visitors at specially held events throughout the year, starting this February half-term.