We Are Celebrating 10,000 Members!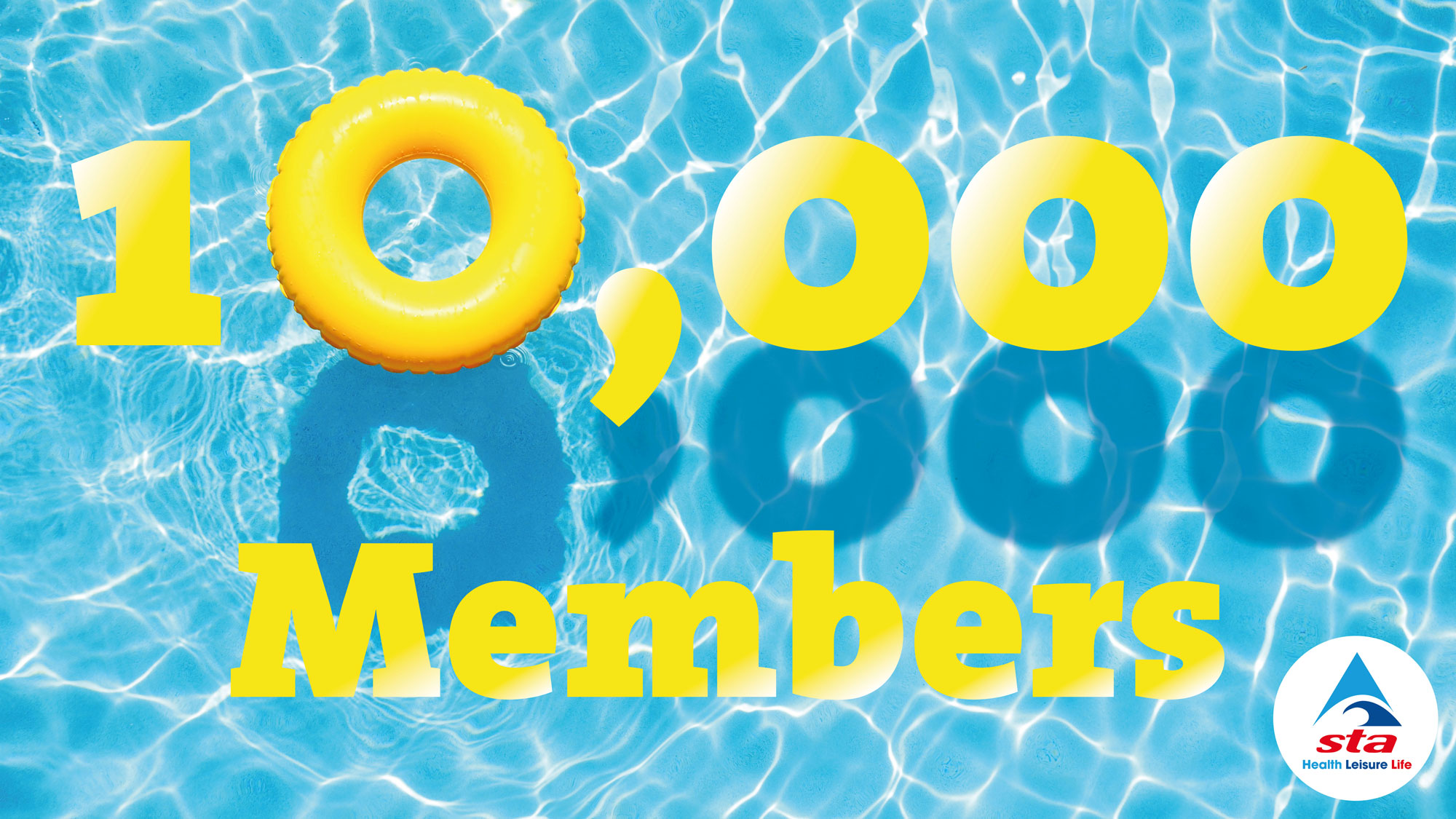 We are very excited and proud to announce that we have hit an important milestone in STA's history. In May, we registered our 10,000th STA member – and the number has since gone on to surpass this landmark figure.
This means STA now has over 10,000 members who are supporting our charitable objective of the preservation of life through the teaching of swimming and lifesaving.
Dave Candler, STA CEO said: Reaching over 10,000 members is a momentous moment in our history, and I'm proud this was achieved during my tenure as CEO – and 4 years ahead of my target for the organisation.
Over the last 12 months, STA as an organisation has grown significantly, both in the UK and internationally. This is thanks, in part, to us partnering with several organisations, including CIMSPA, UK Active, Birthlight, YMCA, The Scouting Association, Octonauts and Water Fitness – all fantastic organisations we are proud to be working alongside to shape the future of the leisure industry.
Dave added: We hope this trend continues as we secure more international partnerships and launch a number of new initiatives to support our members and further drive our growth. Watch this space!
To commemorate this achievement, STA will present the 10,000th member – Emma Mitchell, a trainee STA Baby & Pre-School swimming teacher from Wiltshire – with a golden membership certificate.
---
In the meantime, and just for fun, we thought we'd share three interesting facts about the number 10,000. Did you know that:
In training, 10,000 hours of adequate practice are necessary to achieve world class skills in any activity.
In anatomy, each neuron in the human brain is estimated to connect to 10,000 others.
In mathematics, a myriagon is a polygon with 10,000 sides.