Octonauts Swimming Programme Shortlisted for International Award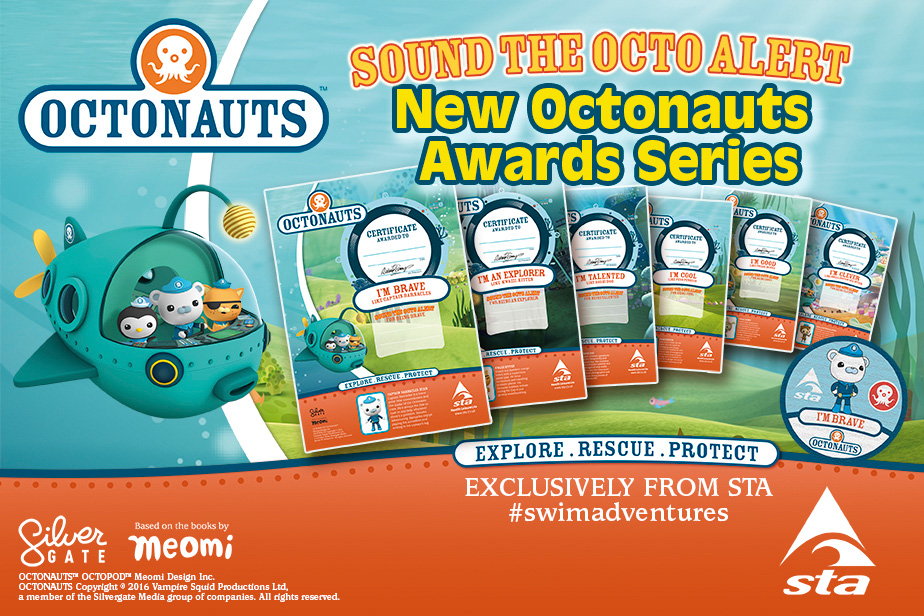 STA is thrilled to announce its Octonauts branded swimming awards programme has been shortlisted for a prestigious international licensing award, alongside Coca-Cola, Mattel, Twentieth Century Fox and Paramount Pictures.
The annual international awards, which are run by LIMA, the Licensing Industry Trade Association, are designed to recognise licensing innovation and creativity; licensing programmes that have made a worldwide impact over the last 12 months. The Octonauts swimming programme is shortlisted in the Best Licensed Promotion awards category and the winners will be announced at the 2018 LIMA Awards Ceremony which takes place on Tuesday, May 22nd at Licensing Expo in Las Vegas.
In 2016, STA formed a partnership with Silvergate Media, the entertainment company and owners of the Octonauts property, with the idea of creating a brand-new swimming based rewards programme for children aged 2-7 years. The programme was an immediate hit and led to STA creating a 'Summer of Fun with the Octonauts' promotional campaign in 2017 with headline partner Virgin Active and hundreds of swim schools across the UK.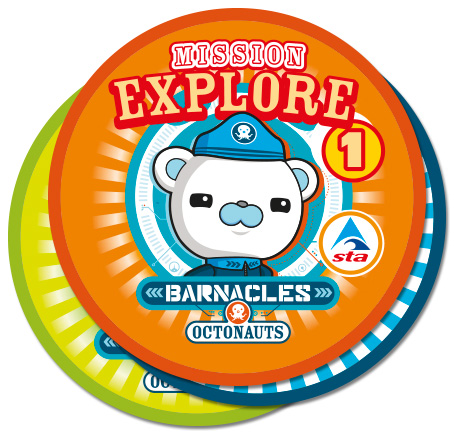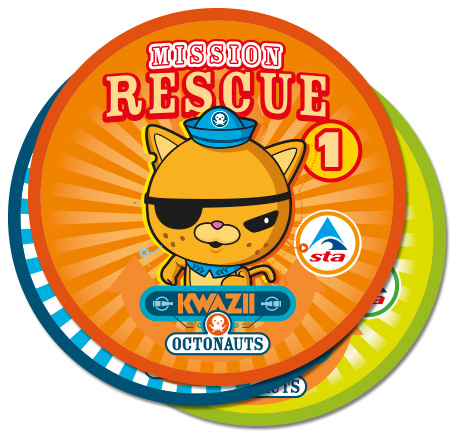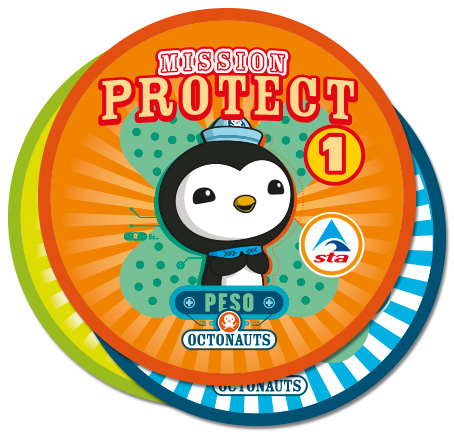 The campaign supported the main swimming rewards programme and was themed around Explore, Rescue and Protect missions, to help teach young learners about water safety over the summer.
Zoe Cooper, STA's Sales and Marketing Director said: We have so much fun with the Octonauts and all the characters are loved by swimming teachers and young learners alike. Therefore, to hear the swimming programme has been shortlisted for an international licensing award alongside brands like Coca-Cola, Mattel, Twentieth Century Fox and Paramount Pictures is a huge honour.
The STA and Octonauts licensing partnership is a perfect fit, but moreover we are thrilled to see that the swimming programme is being recognised at these awards for the impact it has made on young learners here in the UK. For little ones to be rewarded for being brave or cool like their favourite Octonauts makes learning how to swim and how to be water safe so much more fun and motivating! confirmed Zoe.
Ron Allen, EVP Commercial, Silvergate Media, said; STA have been creative, fun, dynamic partners since the very beginning and we're delighted their programme has been nominated. We love that Octonauts has helped UK children stay safe in the water and build their swimming skills.
STA's swimming awards programme focusses on six of the most popular Octonauts characters, including Captain Barnacles and Kwazii Kitten. Each award is centred on the character's individual personality and teachers can use them multiple times to reward children for specific single achievements and milestones.
For example with Captain Barnacles, who is known for being brave, teachers can reward learners for being 'brave'—for example the first time they jump in the water or dive in at the deep end. The skills list for each award is endless and is not age restrictive, making them a great way to keep learners of all swimming levels motivated.
The six awards in the series, which are supported by colourful Octonauts branded certificates and badges, are:
Furthermore, because it is a standalone swimming awards programme, the Octonauts certificates and badges can be used to support all learn to swim programmes, not just STA's. It has also successfully been integrated into many disability swimming programmes.
To date, over 20,000 Octonauts character certificates and badges have been awarded to young swimmers of all ages and abilities via STA's swimming programme!