STA Appoints New Regional Support Officer for Scotland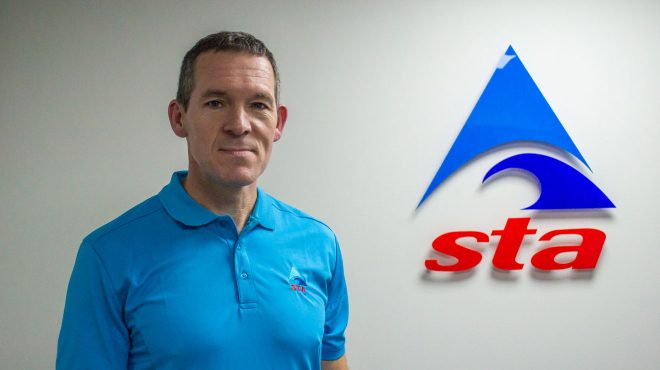 Chris Cadman joins the organisation to support and enhance member activities across Scotland.
Chris has been an STA member for nearly 20 years, after first qualifying as a Pool Lifeguard tutor/examiner. Shortly after he trained as a first aid tutor/examiner and in 2007 became a moderator, working across many areas in central Scotland.
Having worked in the leisure industry for more than 31 years, the last 15 in management, Chris brings a wealth of experience to the role in Scotland. Through his work, meeting and interacting with colleagues, customers and partners, Chris has gained a great insight into the levels of services and support required in Scotland.
On his plans for the Scottish office, Chris said: I'm very passionate about Scotland and my aim is to meet and support as many STA members as I possibly can. There are a huge number of very talented and dedicated STA members in Scotland, and through this role I'd like to engage and encourage the experienced members to share good practices and ideas with those less experienced. I believe by us all working together we can positively aid development right across this great country. We already have the foundation of a strong team that will ensure successful outcomes—I can't wait to get started!
STA members in Scotland can contact Chris at stascotland@sta.co.uk.
Leanne Dougliss, Head of Sales at STA said: On the ground regional support across all areas of the UK is vital for members and the team here at STA HQ are all very much looking forward to working with Chris and helping him in his new role in Scotland. Likewise for members in Northern Ireland and Wales, we also have dedicated regional offices via Jackie Timms at stanorthernireland@sta.co.uk and Russel Sparkes at stawales@sta.co.uk.