Six-Year-Old Boy Becomes Youngest Recipient of Top Lifesaving Award After Saving His Great-Grandad's Life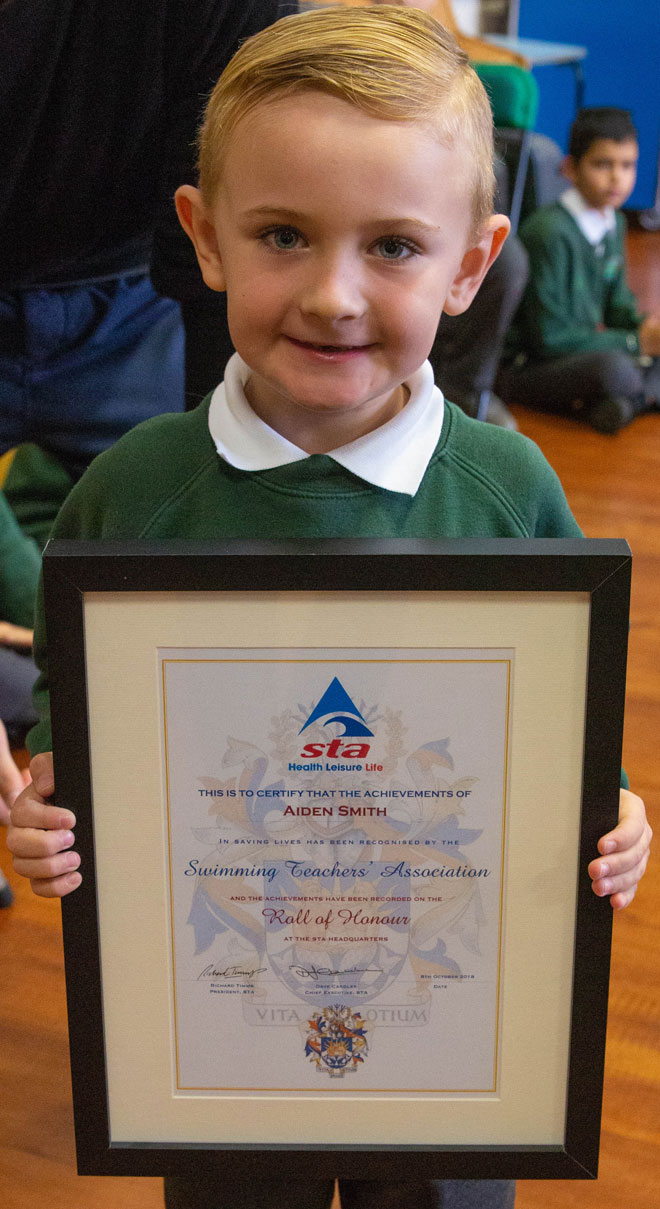 Aiden Smith, a six-year-old hero from Walsall has been awarded a national lifesaving honour after saving the life of his diabetic great-grandfather earlier this year. The Roll of Honour award was presented by STA in recognition of Aiden's quick-thinking, bravery and outstanding commitment towards lifesaving.
Aiden becomes the youngest ever recipient of STA's Roll of Honour and this is only the ninth time in 18 years that STA has presented its highest accolade, which demonstrates Aiden's exceptional lifesaving achievement.
Aiden, a pupil at Bentley West Primary School was presented with the Roll of Honour in front of his school friends in a special celebration assembly on Monday 8th October. STA also hosted a Junior Medic workshop after the school assembly, which covered issues such as resuscitation, what to do if someone has sprained or broken a bone, has an asthma attack, heart attack or suffers cuts and grazes.
The lifesaving event unfolded when Aiden went to visit his 73-year-old great-grandfather Brian Clark one Saturday in July. Aiden noticed that his grandad, who has type two diabetes, didn't look very well; in fact he was having a hypoglycemic attack and was in danger of slipping into a coma.
Quick thinking Aiden used a 'finger-prick test' machine, which he'd seen his grandad use before, to measure his blood sugar levels and realised they were dangerously low on 1.0. Aiden then grabbed a packet of Jelly Babies from a bedside drawer and fed them to him. Brian's levels eventually rose to a safe 3.4 on the test and after giving his grandad some Lucozade too, he was soon feeling much better.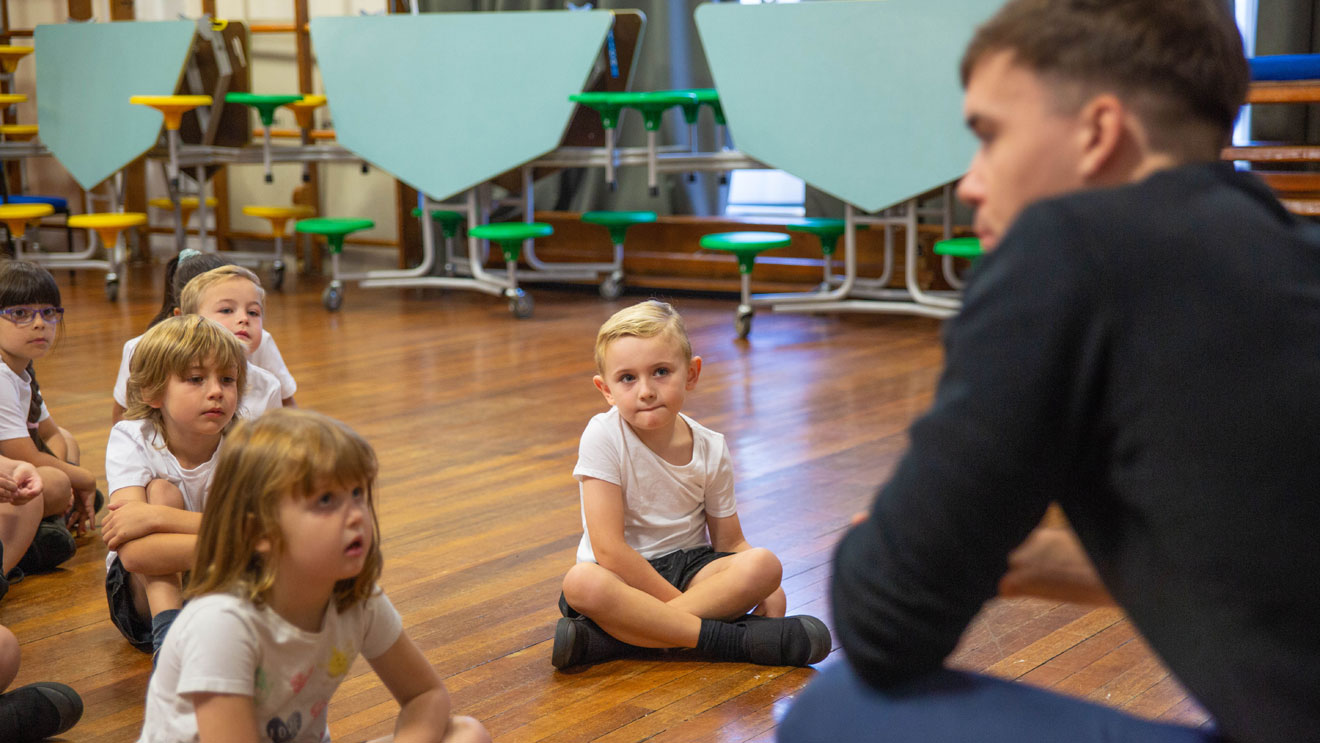 Dave Candler, STA CEO said; When staff heard about Aiden's story on the local news they immediately wanted to reward his bravery with a Roll of Honour award. STA's Roll of Honour is only awarded for exceptional lifesaving achievements and we've never awarded someone so young, but we all agreed that Aiden was fully deserving of this recognition. We also heard that Aiden has been poorly himself, suffering with asthma attacks, so to react so quickly at just six years of age and save his grandad like he did, we think he is one very brave boy.
Suzanne Tarpey, Acting Head at Bentley West Primary School said: I am extremely proud of Aiden and congratulate him on being awarded this prestigious Roll of Honour. His actions and instinct proved vital in saving his great-grandfather's life. I am also really pleased that the school was able to play a part in recognising his achievement today and thanks to Aiden, other pupils in the school will benefit from junior first aid training from STA.
Aiden said: This is a very special award and I'm really happy to receive it—my friends and family, especially my grandad are very proud of me.