STA Slips into the Scouts 2018 Awards Final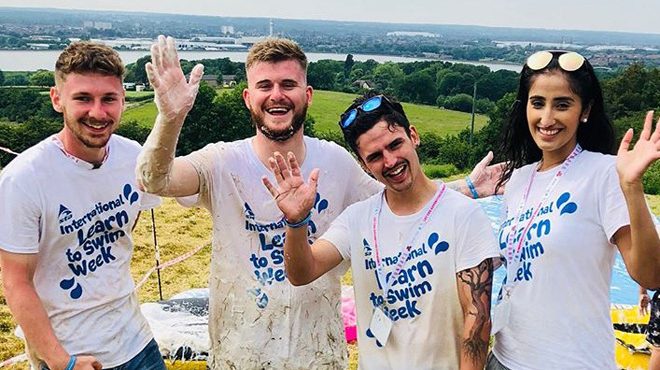 This summer in support of STA's partnership with The Scout Association, the team attended the Scout Adventures annual Fundays event for Cubs & Beavers at Gilwell Park, and for fun organised for a massive slip 'n' slide foam inflatable to be its exhibition centrepiece. Such was the success of the event, The Scout Association has nominated STA for an award at their annual award corporate partnership event for 'Best Event Exhibitor'.
The Scout Association's award corporate partnership event will be held in London on 29th November, and the criterion for the 'Best Event Exhibitor' award covers the most engaging stand, most thought put into what The Scout Association want at an event and the most creative, memorable stand.
Ravinder Sandhu, STA's Events and Media Manager, who organised the Fundays exhibition stand said: The slip 'n' slide foam inflatable was a huge success and all the Cubs and Beavers—and adults—had so much fun over the two-day event. It was a great weekend for everyone involved and as a team we are thrilled that The Scout Association has nominated us for this award.
Importantly for us an educational charity, the popularity of the STA stand meant that we were able to engage with hundreds of the Association's young members over the two-day event, and talk to them about the importance of learning how to swim and water safety. This also gave us the opportunity to talk to lots of Scout Leaders and give them free water safety resources to take away and share with their packs.
We were also really pleased with how many Leaders expressed interest in our free Scouts CPD training programme and to hear how it is widening the opportunity for more and more Cubs, Beavers and Scouts to earn their Swimmer Staged Activity Badges, confirmed Ravinder.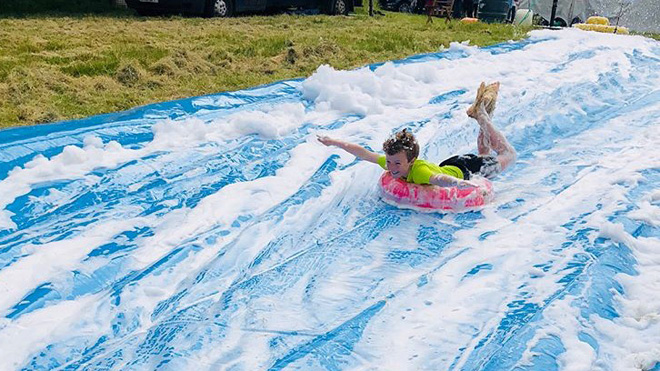 Sarah Margono Samsudin, The Scouts' Corporate Partnerships Account Manager, said Since the beginning of the partnership, STA has endeavoured to be consistently imaginative and engaging by creating the most fun activities at our annual Fundays. This year our Cubs and Beavers couldn't resist the huge soapy slide! We have never seen so many youngsters with foam beards and mohawks at Gilwell Park!
For further information about STA's partnership with The Scout Association and their Swimmer Staged Activity Badge, visit: fundraising.scouts.org.uk/sta