Champion Partnership with Wayne Goldsmith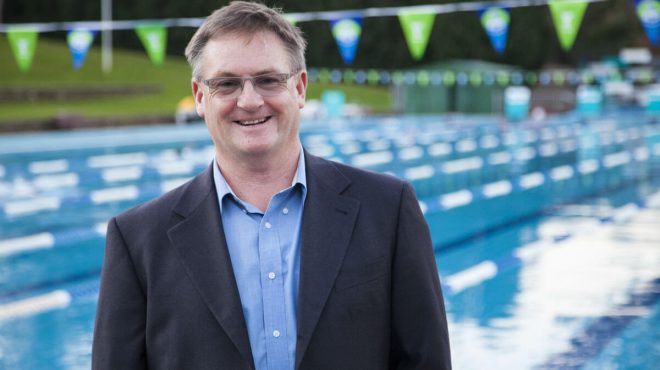 STA is delighted to announce a new partnership with Wayne Goldsmith, a multi-award-winning sports coach from Australia and who for the last 20 years has worked directly with Olympic champions, professional teams and winning coaches across the globe.
To launch the partnership, Wayne will be delivering a series of online CPDs for swimming teachers over the next couple of weeks, starting today on 23rd April with a STA-hosted webinar titled "Swimming Skills – Myths and Magic: From Bernoulli to Butterfly and Beyond".
This will be followed with a webinar on 30th April, "Building Confident Swimmers – How to Inspire the Quality of Confidence through Swimming Teaching and Coaching", where Wayne will share his expertise on how teachers can help participants become more confident in and out of the water.
The final of these three sessions will be hosted on 7th May where Wayne will focus on leadership. During this hour-long webinar, Wayne will share his advice on how swimming teachers can improve their own leadership skills and help to inspire and grow leadership in the swimmers they teach and coach.
Dave Candler, STA's CEO said: "We are excited to be working in partnership with Wayne; he is a highly respected coach in the Olympic swimming and professional sports world, and it's this rare extensive broad experience that will make these webinar master-classes super informative. We look forward to developing more exclusive learning opportunities with Wayne over the coming months, ready for when we all back in the pool."
To register for Wayne Goldsmith's webinars, which have been specially priced at just £2, please visit https://www.sta.co.uk/discounted-webinars-cpds/. All participants will also receive ½ CPD point for attending each webinar.
---
25% off Soft-Skills – High Impact: A Holistic Approach to Coaching Swimmers
Created by International Coaching Expert, Wayne Goldsmith
As part of this partnership, STA Members can also access an exclusive 25% discount on this online course via STA Online and find out how to coach swimming and help athletes realise their promise and potential.
Plus, find out how you can inspire your athletes to do the content of their work with the intent, and create a far more effective coaching environment.
To access the course, please visit https://courses.wgcoaching.com/courses/soft-skills-of-coaching.